Man accused of shooting man in the torso and infant in the face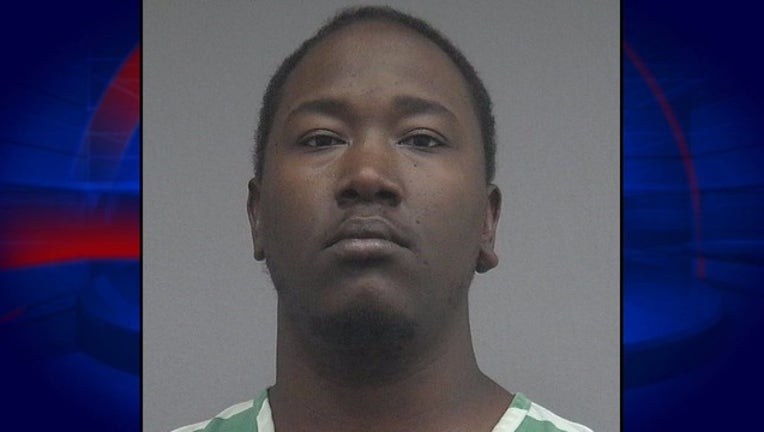 article
GAINESVILLE, Fla. (FOX 35 WOFL) - The Gainesville Police Department posted on their Facebook Wednesday that a man was taken into custody following a Tuesday night shooting that injured an infant and an adult male in a Northeast Gainesville neighborhood.
26-year-old Darrel Wilson was charged with two counts of Attempted Murder in connection with the shooting.
Police say that shortly after 10 p.m. Tuesday night, police were called to Wilson's home on NE 16th Avenue after witnesses report hearing an argument and gunfire. 
Upon arrival, officers say they found an adult male with an apparent gunshot wound to his torso and an infant with an apparent gunshot wound to his face. EMS arrived quickly to provide medical treatment.
Police say that their investigation revealed that Torrance Lee, the infant's biological father and the infant's mother, arrived at Wilson's home to drop off the infant to be babysat. Wilson has babysat the infant before and was reportedly involved in a relationship with the child's mother. 
As Lee was hugging and kissing the infant inside a vehicle, officers say that Wilson reportedly became offended and reached into the vehicle and grabbed the infant out of Lee's hands. 
As Wilson walked away from Lee with the infant, police say that Lee exited the vehicle and asked Wilson what was wrong. During this verbal exchange, the infant's mother retrieved the infant from Wilson and placed him back into Lee's arms.
Wilson then reportedly retrieved a handgun and fired it twice at Lee. One round struck Lee in the abdomen and the other struck the infant in the face. Both were transported to a local hospital for treatment. Lee was reportedly in stable condition, as the bullet missed all internal organs. The infant suffered a non-life threatening injury.
The Gainesville Police Department spokesperson, officer Ben Tobias, says that "As a father myself, I cannot understand how someone would make the decision to shoot towards an infant, especially one that you have cared for," Tobias said. "I am so thankful that this little baby survived this incident, even though they will wear scars on their face for the rest of their life."
Police say that a handgun was received at Wilson's home and is believed to be the weapon used in the incident. Wilson is currently being held in the Alachua County Jail with no bond.