Florida man told Salvation Army staff they would 'all burn up' hours before he set building on fire: police
KISSIMMEE, Fla. - Police have arrested a man who admitted to setting fire to the Salvation Army's Osceola Christian Ministry Center in Kissimmee because he felt he had been mistreated, according to an arrest affidavit. 
Cordearo Lee Mable, 37, was taken to the Osceola County jail on charges of arson and burglary to an unoccupied structure, authorities said.
At around 7 p.m. Monday, firefighters responded to the building located at 700 Union Street and found a heavy fire coming from the structure. During that time, witnesses at the scene informed police that the possible suspect, later identified as Mable, was in the area.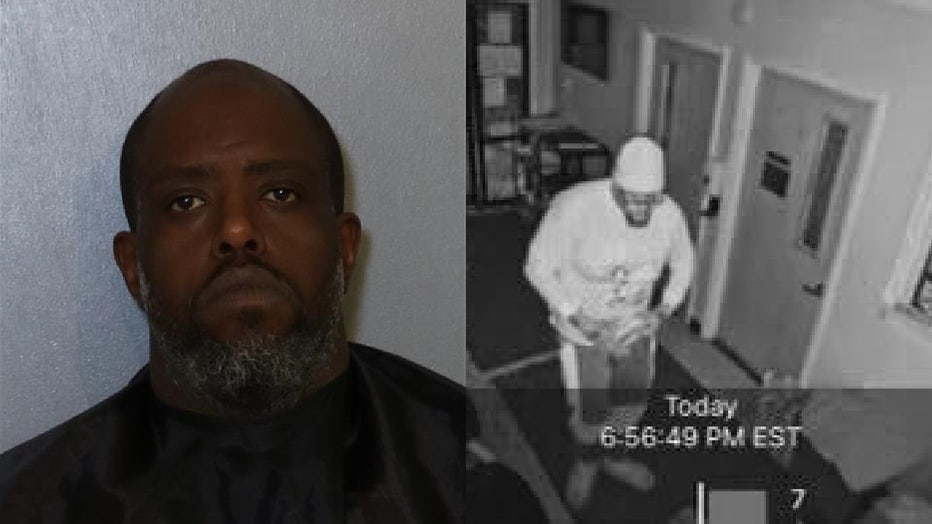 When officers found Mable, he admitted to starting the fire because he felt he had been "mistreated by the one place in Kissimmee where homeless people can go and feel like humans," the affidavit stated.
Earlier that morning, police officers were called to the Salvation Army to have Mable trespassed. He came to the facility and refused to leave after his services were completed, police said.
The facility provides housing, hot meals, laundry, and shower services.
He allegedly threatened to return and told the facility's staff they would "all burn up."
When officers arrived, Mable told officers to "arrest him now" or "you are going to have to do it later because I will get my revenge," according to the affidavit.
Mable told law enforcement he returned to the Salvation Army at 7 p.m. and smashed in the building's door window with a large rock. Once inside, Mable admitted to dousing lighter fluid — which he had stolen – over the floor and throughout the hallways and the side offices and then ignited the fluid with a lighter on his way out. 
No one was on site when the fire broke out, and no one was injured, Captain Ken Chapman, area commander of The Salvation Army, said.
The fire damaged iconic Red Kettles that were stored inside the facility, along with the kitchen, food pantry, and new industrial washer and dryer set.
"This is a devastating loss for the people of Kissimmee and Osceola County who rely on The Salvation Army for daily assistance," Chapman said.