Man falls to death when reserve parachute prematurely deploys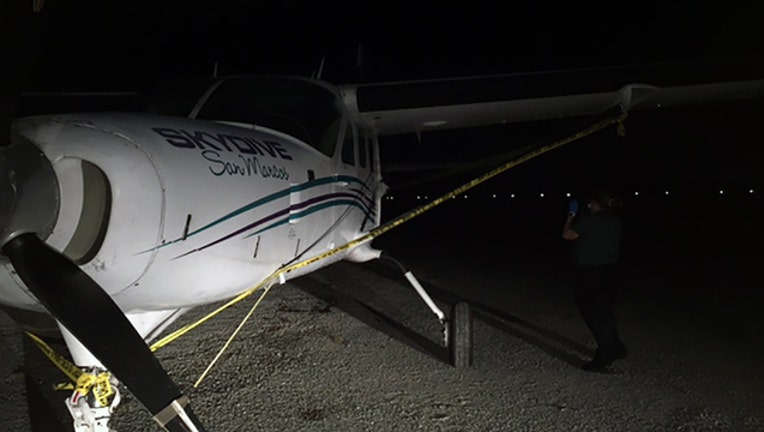 article
OCALA, Fla. (WOGX FOX 51 - Authorities in Marion County say a man has fallen to his death after the reserve parachute he was wearing deployed as he was kneeling by the jump door of the small airplane.
The identity of the victim was not immediately released, but he was described as an experienced jumper. 
Deputies with the Marion County Sheriff's Office were dispatched to Marion County Airport at Dunnellon Field around 5:30 p.m. on Friday.   
The victim was a jump master and was part of a group of jumpers engaging in military-style parachuting. According to witnesses in the plane, the reserve chute accidentally deployed and pulled him from the aircraft. Witnesses say the victim hit the side of the plane and then fell some 1,200 to the ground. It is unclear at this time if his military-style parachute fully deployed.
Paramedics found the victim on the ground, deceased.  The death is under investigation.