Man flees deputy with infant in back seat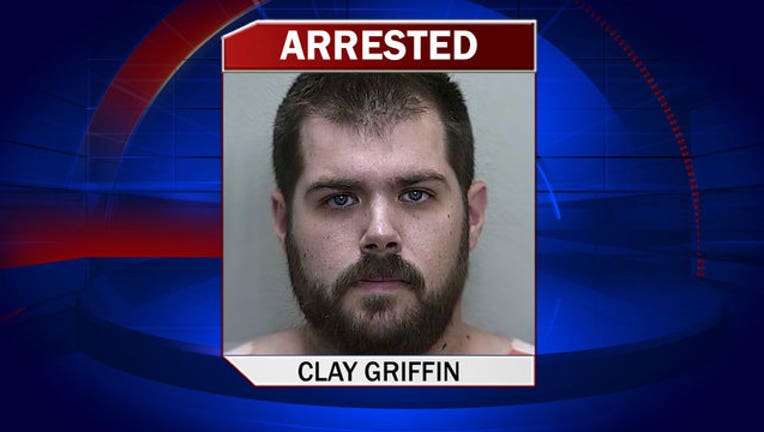 article
MARION COUNTY, Fla. (WOFL FOX 35) - A Dunnellon man faces multiple charges after authorities said he ran a red light and refused to stop for a deputy, all while driving with an 11-month old-infant in the back seat.  Clay Griffin, 29, has been charged with child abuse without great bodily harm, felony fleeing and eluding a law enforcement officer while lights and sirens were active, and possession of drug paraphernalia.
A deputy attempted to conduct a traffic stop on Griffin's vehicle at the stop light, but the deputy said Griffin ran the red light, drove in a ditch and failed to stop. Griffin then pulled over on Highway 326 just west of Love's Truck Stop, but as the deputy got out of his vehicle to approach Griffin's car, he said Griffin drove away.  Griffin finally stopped down the road, along Highway 326, and upon making contact with him, the deputy said he smelled a strong odor of marijuana.  That's also when the deputy saw that Griffin had an infant in the back seat of his car, who had been there during this entire pursuit.
After Griffin was placed under arrest, deputies said they found marijuana seeds and a marijuana pipe in his vehicle. The child's mother was called to the scene to take the child and the Department of Children and Families was notified.  Griffin was booked into the Marion County Jail and was later released after he posted his $6,000 bond.