Deputy shoots armed dirt bike driver who fled traffic stop: Sheriff's office
ORLANDO, Fla. - The Marion County Sheriff's Office says its detectives continue to investigate a shooting involving a deputy.  There was a large law enforcement presence in the Silver Springs Shores area near SE Maricamp and Emerald roads on Tuesday evening.
According to the sheriff's office, a deputy was conducting a traffic stop on a dirt bike just after 7 p.m. when the biker fled on foot toward a field where a youth sports practice was being held. Investigators said the suspect reached for a gun that he was openly carrying on his hip, and at that time, was shot by the pursuing deputy. The suspect was transported to a local hospital.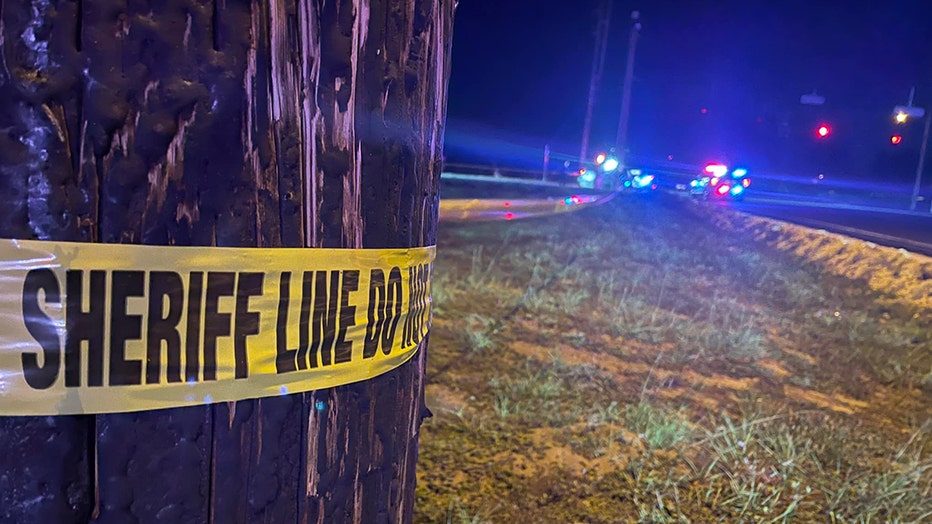 The Marion County Sheriffs Office says it is investigating a shooting involving a deputy. [Credit: Marion County Sheriffs Office]
The Florida Department of Law Enforcement has been contacted and will be investigating the shooting, the sheriff's office said, and the deputy has been placed on paid administrative leave.
This is a developing story.  FOX 35 News has a crew at the scene gathering additional information. Check back for updates and watch FOX 35 News at 10 p.m. for a live report of the latest developments.