Missing child Kage Cassidy found safe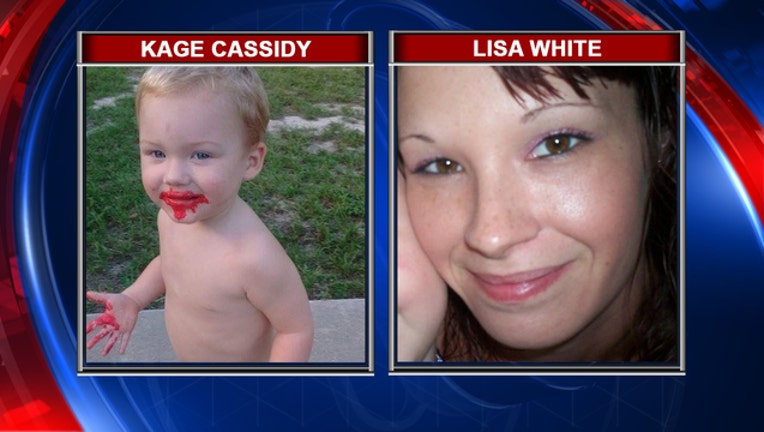 article
OCALA, Fla. (WOGX FOX 51) - UPDATE: Missing Kage Cassidy has been located! We are gathering details, but we are told the child is safe. 
Authorities in Marion County are asking for the public's help in locating a missing and possibly endangered child.
Kage Cassidy, age 2, was last seen with his parents, Lisa White and Phillip Cassidy, on Wednesday at a residence on SE 50th Court, in the Whispering Sand complex in Ocala. 
According to the Marion County Sheriff's Office, the Florida Department of Children and Families had been conducting an investigation into Kage's parents.  On Friday, a judge issued an "order to take custody" because there was concern that the child could be in harm's way. 
Kage's parents were last seen in a 1999 green Dodge Caravan with Florida tag number 4065US.  Anyone with information is asked to call 911.