Moody, Shaw to square off for attorney general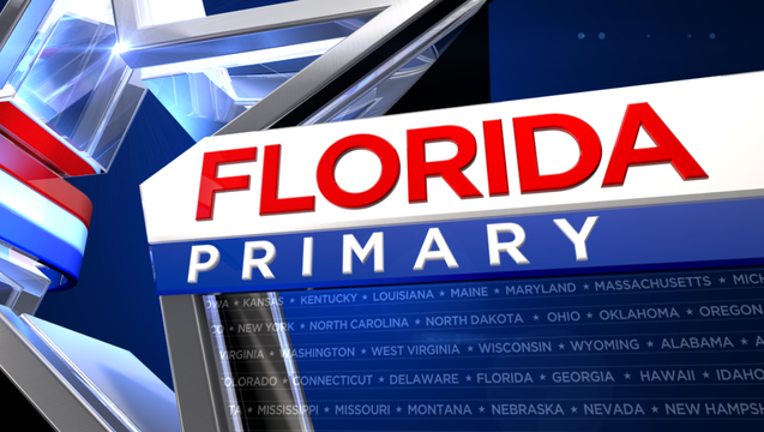 article
TALLAHASSEE - Former Hillsborough County Circuit Judge Ashley Moody, who had to counter attacks by her primary opponent about being registered in the past as a Democrat, advanced Tuesday as the Republican nominee for attorney general.
Meanwhile, state Rep. Sean Shaw of Tampa won the Democratic nomination as he continues his bid to become the state's first African-American attorney general.
Moody and Shaw will face off in November with Jeff Siskind, an attorney from Wellington running without a party affiliation to replace term-limited Attorney General Pam Bondi.
In a victory speech at the Floridan Palace Hotel in Tampa, Moody thanked supporters and pointed to issues that motivated her to run --- "the opioid epidemic, abuse by scammers, trafficking, violence, and increased attacks on the men and women in law enforcement."
"I embarked on this venture knowing that I had the right experience and passion to move the ball on these tough issues, and I carry with me the great expectations of those who have trusted me and given me the great honor of their support," Moody said.
Shaw said over the next two months Floridians will have a choice on topics ranging from abortion rights and regulation of gun ownership to health care and medical marijuana.
"This election will be a debate over whether this state continues to move backwards or chooses to progress in a more open and inclusive manner," Shaw said. "It's that simple, the choice could not be clearer."
Shaw also acknowledge his position as the first African-American nominee for attorney general in state history.
"That means something to me because I know that somewhere, my father, Leander J. Shaw, Jr., the first African-American chief justice of the Supreme Court of Florida, is looking down on me, proud of the progress that this state has made," Shaw said in a prepared statement.
Florida Democratic Party Chairwoman Terrie Rizzo said Shaw will advocate for Floridians with pre-existing health conditions, take on the gun lobby, and take meaningful action in the opioid crisis by holding manufacturers and drug traffickers accountable. Rizzo added that Shaw will counter Moody's message of eight more years of Bondi's policies.
"Sean offers a stark contrast to Ashley Moody who will continue Pam Bondi's cruel legacy of fighting civil rights, medical marijuana, and leading the fight to take away health care for nearly 7 million Floridians with pre-existing conditions," Rizzo said in a statement.
Bondi gave her endorsement early to Moody, 43, who stepped down as a judge in April 2017, after just over a decade in the position, to run for attorney general.
In a highly contentious primary for the Cabinet post, Republican voters gave the nod to Moody over state Rep. Frank White of Pensacola, who pumped $3.5 million of his own money into the race.
Despite the animosity on the campaign trail, White quickly congratulated Moody and thanked his supporters.
"I told her that I am amazed by her work ethic and her resiliency," White said in a prepared statement. "While we had our differences, we agree on the vast majority of issues. She has my full support going forward."
White, 39, who is the chief financial officer and general counsel for the Sansing chain of auto dealerships in Florida, Alabama and Mississippi owned by his wife's family, used some of the money on ads that alleged Moody was not a fully committed Republican. The ads criticized Moody for once registering as a Democrat and because her family sued President Donald Trump nearly a decade ago for fraud involving a condo development in which they had invested.
Moody, who has been a registered Republican since college, used ads to tout endorsements from law-enforcement officials, including Bondi, but also to denounce White as simply a "car salesman turned politician" with no prosecutorial experience.
The two GOP candidates and their political committees spent more than $10 million on the contest --- $5.7 million by White, $4.5 by Moody.
The Democratic primary between Shaw and Hillsborough County lawyer Ryan Torrens didn't have nearly as much spending as the Republican race. But it had its own contentious conclusion, as Shaw filed a lawsuit to try keep Torrens off the ballot.
Leon County Circuit Judge Karen Gievers on Friday agreed with Shaw's argument that Torrens incorrectly signed his wife's name to a check that eventually helped him cover the qualifying fee for the contest. But Torrens appealed and received a temporary stay Monday of Gievers' ruling.
As a sign of the general election ahead, the Republican Attorneys General Association on Tuesday night described Moody as a "compelling leader with a track record of results" compared to Shaw. The GOP group painted the Democrat as "a radical and dangerous liberal who has openly admitted he would use the power of the office to go after people."
Shaw is a trial lawyer who served as the state insurance consumer advocate under former Chief Financial Officer Alex Sink and in 2016 was elected to the House.
Moody is from a family with a lengthy history in the legal profession. After earning bachelor's and master's degrees in accounting and a law degree from the University of Florida and later a master's of law in international law at the Stetson University College of Law, she practiced commercial litigation at Holland & Knight.
She later joined the U.S. Attorney's Office as a federal prosecutor. Her husband, Justin, is a federal law-enforcement agent.