New procedure keeping AFib patients off blood thinners now available in Leesburg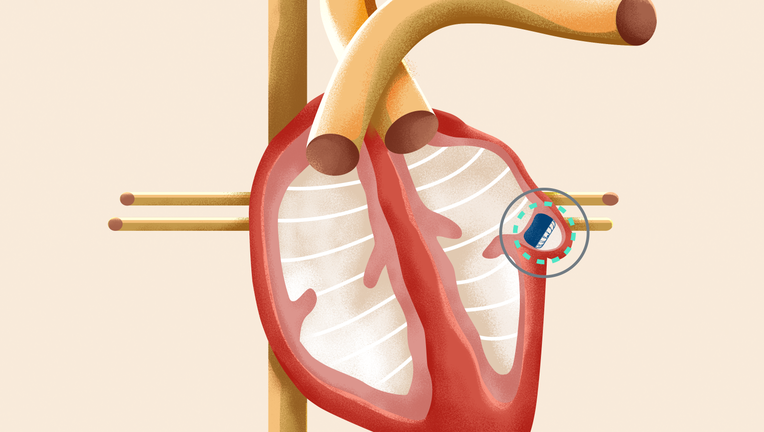 article
LEESBURG, Fla. - There's good news for people with atrial fibrillation, or AFib, a condition that impacts upwards of seven million, according to some estimates.
A new procedure being offered at UF Health Leesburg keeps those patients from having to take blood thinners for the rest of their lives. It's called the Watchman Procedure.  
It's a minimally invasive surgery that implants a device to reduce the risk of stroke. It works by stopping blood clots from being able to get into the bloodstream. Kathy Hough, the Structural Heart Coordinator at UF Health Leesburg, says the device is meant to last a lifetime.
"This will allow us an alternative method to reducing their risk of clots, as opposed to taking long-term anticoagulation therapy," she explained.
The whole procedure only takes about an hour, and the device never needs to be replaced. 
"[I] basically want to bring awareness and be sure that patients know that they always have the option of speaking to their physicians about what options are available to them," said Hough. "Atrial fibrillation is so common, especially in the aging population. Just ask questions."
If you're in North Florida, UF Health Leesburg is probably the closest place you'll be able to have the procedure done.
In Central Florida, there are a few more options for hospitals that offer it.