New sections of Cross Florida Greenway open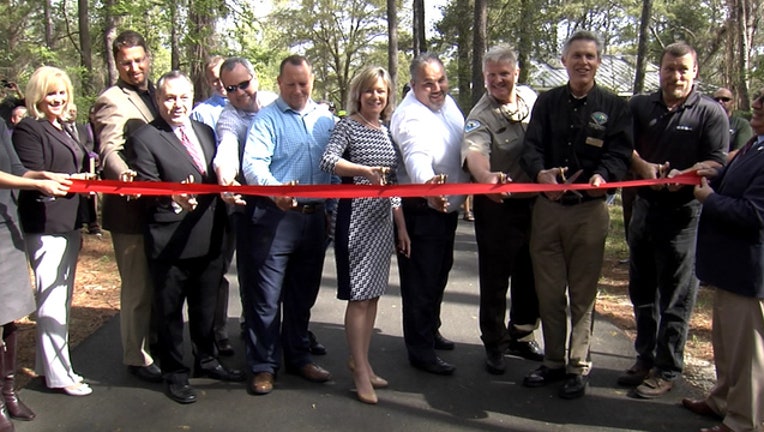 article
OCALA, Fla. (WOGX FOX 51) - The Marion County Board of County Commissioners, Florida Department of Environmental Protection and Florida Department of Transportation on Tuesday announced the completion of the Santos and Land Bridge phases of the Marjorie Harris Carr Cross Florida Greenway trail.
The Santos and Land Bridge phases are two of seventeen trail sections forming the Cross Florida Greenway. The Greenway crosses Florida from the Gulf of Mexico to the St. John's River with more than 300 miles of trail for biking, walking and other non-motorized transportation.
"This is a tremendous economic driver," said Eric Draper, Director of the Florida Park Services. "People will come from all over the state to Marion County to enjoy this trail."