Nicki Minaj breaks the internet with 'Pink Friday 2 Tour' announcement; first Florida show in nearly a decade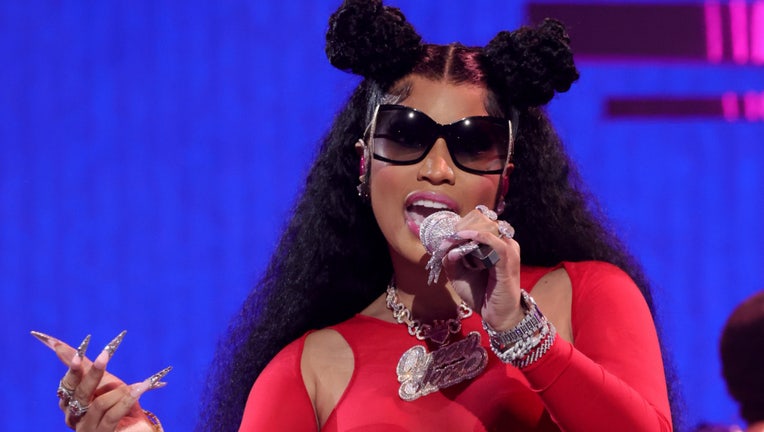 article
MIAMI, Fla. - Nicki Minaj is going on tour – and Florida will get to experience her upcoming new album Pink Friday 2 in person in 2024!
The "Starships" icon is scheduled to take over Miami in 2024. The date is still unknown, as Nicki said she's only releasing "approximate dates" at this time. The official dates will be announced at a later date, along with presale information. 
The "Pink Friday 2 Tour" marks the rapper's first tour date in Florida since July 2015 when she performed in Miami on "The Pinkprint Tour."
Moments after the Queen of Rap announced the dates for her upcoming tour, her website crashed.
"Barbz, there's no need to panic. There were lots of ppl waiting on the site. About 30K ppl," she wrote on X, formerly known as Twitter. "Once they sign up, they'll come off & you'll be able to. Pls breathe. Also, obviously these aren't the only countries I'm going to. Just sign up. I'm holding the line open for you." 
 FOX 35 News was able to access the rough tour schedule briefly, and a list of cities can be found below. 
'Pink Friday 2 Tour' tickets and presale
Minaj has spent the last few days updating her fans about the presale ticket process for her show. She said she would announce the approximate dates for the cities on her tour. 
Barbz will be allowed to sign up for access to presale tickets – and that includes not just this tour, but others, too, she said. 
Minaj said she encourages fans to sign up for the presale even if their city isn't on the list because she plans to add more cities if there's enough demand. 
The presale and general sale will happen at a later date. 
Nicki Minaj tour 2024 locations
Here's the full list of cities, as seen on Nicki Minaj's website in alphabetical order:
Atlanta, GA
Austin, TX
Boston, MA
Brooklyn, NY
Charlotte, NC
Chicago, IL
Columbus, OH
Dallas, TX
Denver, CO
Detroit, MI
Hartford, CT
Houston, TX
Las Vegas, NV
Los Angeles, CA
Miami, FL
Milwaukee, WI
Minneapolis, MN
Montreal, QC
Nashville, TN
Newark, NJ
New Orleans, LA
New York, NY
Oakland, CA
Oklahoma City, OK
Philadelphia, PA
Phoenix, AZ
Portland, OR
Raleigh, NC
Salt Lake City, UT
Seattle, WA
Toronto, ON
Vancouver, BC
Washington, DC
Amsterdam, Netherlands
Berlin, Germany
Birmingham, United Kingdom
Cologne, Germany
London, United Kingdom
Manchester, United Kingdom
Paris, France
Nicki Minaj's fifth studio album Pink Friday 2 is set to drop on Dec. 8. 
ALSO COMING TO FLORIDA IN 2024