Ocala police chief reinstated after being cleared in investigation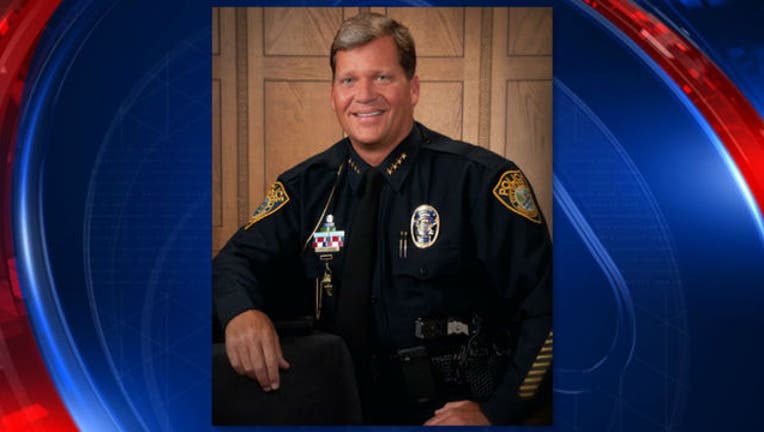 article
OCALA, Fla. (WOGX FOX 51) - Ocala's police chief is back at his desk. Chief Greg Graham was cleared of any wrongdoing in an official investigation that the city launched, after three of his officers filed a grievance against him this past summer. Ocala Mayor Kent Guinn says he's happy it's over. 
"He hadn't done anything to misplace my trust in him before that, and I still trusted him," Guinn said, "we verified the allegations, the allegations were unfounded. So that's the end of it."
Three Ocala police officers, Casey Walsh, Rachel Mangum, and TJ Watts, filed a grievance against the chief in September alleging sexual harassment, racism, and retaliation, stemming from a visit to Washington, DC.
Tuesday's city council meeting to discuss the issue was packed with people. The officers' lawyer, Bobbi Frank, says she's disappointed by the results, but says this is how things work in Ocala.
"Everyone goes behind a closed door and has a nice little meeting with a whole bunch of people who look like everybody on the city council and things get handled," Frank explained, "this is against the grain. They're not accustomed to being held to task."
While the decision to reinstate the chief was unanimous, at least one councilmember did hesitate.
"What happened in Washington is not what we want our police chief to be portrayed as doing!" said Mary Sue Rich, Ocala City Councilmember.
Chief Graham's lawyer, Ed McClellan, says it's time for Ocala to shut the door on this scandal. "I think Greg will be getting his stuff back in the office and getting back to work and do the job he's done there for a long, long time," he said.
The officers' lawyer vows to fight on, though. She's lodged a federal complaint against the City of Ocala, in this case.