Off-duty firefighters pull victims from I-95 crash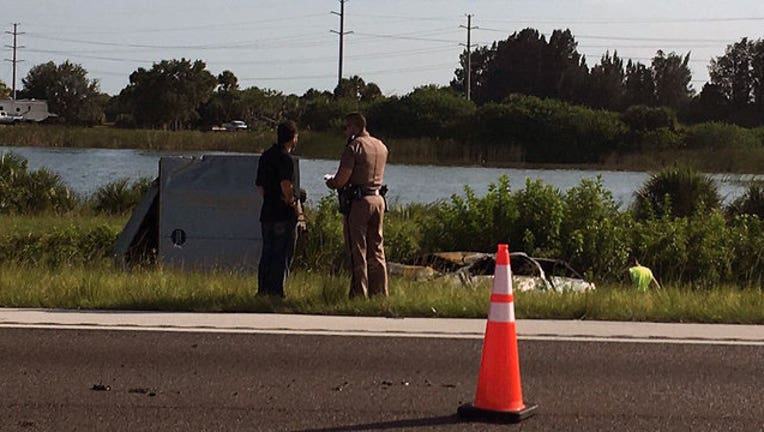 article
ROCKLEDGE, Fla. (WOFL FOX 35) - Two off-duty firefighters with Brevard County Fire Rescue are being credited with saving a victim in a crash which claimed the life of another person and two animals.
Troopers with the Florida Highway Patrol say an SUV pulling a trailer was rear-ended by another vehicle along Interstate 95, near Rockledge on Wednesday.   The driver of the SUV lost control of the vehicle, which jackknifed, flipped and caught on fire on the side of the road.  The SUV rolled on its driver's side with a passenger pinned underneath and the driver pinned inside. 
Brevard County firefighters Dan White and Larissa Conroy were returning home from a class when they came upon the incident.   With the help of bystanders, the firefighters rolled the vehicle back upright and dragged the victim who was pinned underneath the SUV from the wreckage.  Conroy was then able to pull the driver through the back door of the SUV while White held back the flames with a portable fire extinguisher.  
According to authorities, the female passenger was pronounced deceased at Holmes Regional Medical Center.  Two pets, a dog and a chicken, were also killed in the crash.   The condition of the driver was not immediately known.  
Troopers say the victims in this crash were visiting Florida from Pennsylvania.  The driver of the second vehicle has been located and is unharmed.  The deceased has been identified as Marlene Abrams, 66, of Mountain Top, Penn.