Olivia Rodrigo bringing highly anticipated 'GUTS' World Tour to Florida in 2024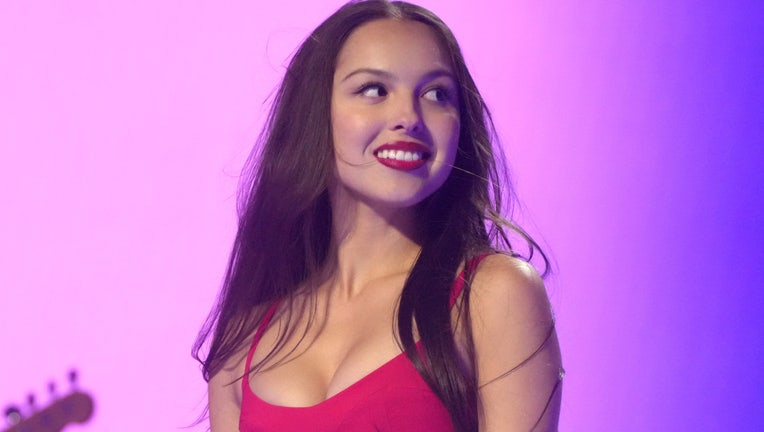 article
ORLANDO, Fla. - Olivia Rodrigo is bringing her highly anticipated GUTS World Tour to Florida and fans will have two chances to see her perform in the Sunshine State.  
It's a good idea, right?
The "vampire" singer, who performed at the MTV VMAs on Tuesday night, announced the new tour Wednesday celebrating her sophomore album that was released last week. The tour kicks off in Palm Springs on February 23, 2024 and will travel the U.S. and Europe before circling back to Los Angeles on August 14, 2024. 
The 20-year-old pop star will make two stops in Florida in March 2024 – Orlando's Amway Center on March 5 and Miami's Kaseya Center on March 6. The opener will be Chappell Roan. 
Fans must register for the Verified Fan Presale before 7 p.m. ET on Sunday, September 17 for a chance to receive a code to get into the sale. 
If you're selected in the presale, you'll get a confirmation email on September 20. Tickets go on sale Thursday, September 21. 
Registering for the presale does not guarantee tickets. 
Here's a look at the North America tour dates for Olivia Rodrigo's GUTS World Tour:
February 23: Palm Springs, CA
February 24: Phoenix, AZ
February 27: Houston, TX
February 28: Austin, TX
March 1: Dallas, TX
March 2: New Orleans, LA
March 5: Orlando, FL
March 6: Miami, FL
March 8: Charlotte, NC
March 9: Nashville, TN
March 12: St. Louis, MO
March 13: Omaha, NE
March 15: St. Paul, MN
March 16: Milwaukee, WI
March 19: Chicago, IL
March 22: Columbus, OH
March 23: Detroit, MI
March 26: Montreal, QC
March 29: Toronto, ON
April 1: Boston, MA
April 5-6: New York, NY
July 19: Philadelphia, PA
July 20: Washington, DC
July 23: Atlanta, GA
July 24: Lexington, KY
July 26: Kansas City, MO
July 27: Oklahoma City, OK
July 30: Denver, CO
July 31: Salt Lake City, UT
August 2: San Francisco, CA
August 6: Seattle, WA
August 9: Vancouver, BC
August 10: Portland, OR
August 13-14: Los Angeles, CA