Orlando Magic and Jewett Orthopaedic paint Habitat home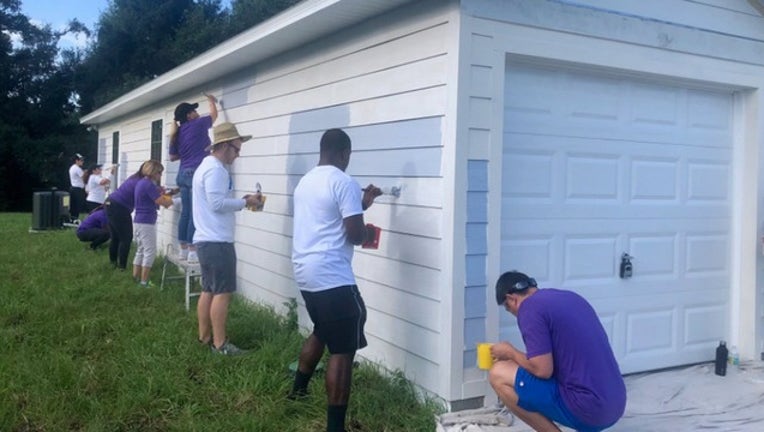 ORLANDO, Fla. (FOX 35 ORLANDO) - The Magic are off the basketball court and on the job. Employees gave a Habitat for Humanity home a fresh coat of paint.
It's a team effort to build a home and this one is almost done. From the outside it just needs a fresh coat of paint.
Orlando Magic Ambassador Bo Outlaw is just one of the MVP's volunteering his height for the project.
"Painting the top of the house!" Outlaw laughed. "I need no ladder. So they're like Bo – they call my name quite often for the top – they call me and I know where I'm going."
More than 30 volunteers from the Magic Volunteer Program and Jewett Orthopaedic are partnering up with the Habitat for Humanity of Greater Orlando and Osceola County.
With a paint brush in every hand, the house comes to life with a light blue color.
"This is probably one of many I've done and it never gets old," Outlaw said. "It's something you can continue to do every year because the reward of doing something for the family – when you meet the families that come and live here – you give them the keys – it's a feeling you can't express."
Each family puts in 200 sweat equity hours with Habitat. So far the Magic have sponsored 11 Habitat homes for families in need.
This one will be done in a matter of weeks.
"The best part about it is they will actually have a home for the holidays," Outlaw said.