Orlando weather: Excessive heat warnings issued as feels-like temps soar to the 100s in Central Florida
ORLANDO, Fla. - Tuesday is a FOX 35 Weather Impact Day as temperatures continue to soar across Central Florida. 
Main weather concerns: A very hot afternoon is expected, with temperatures reaching the upper 90s again with heat index readings heading for the 107-112 degree range across the Orlando Metro, possibly even higher across the northern viewing area.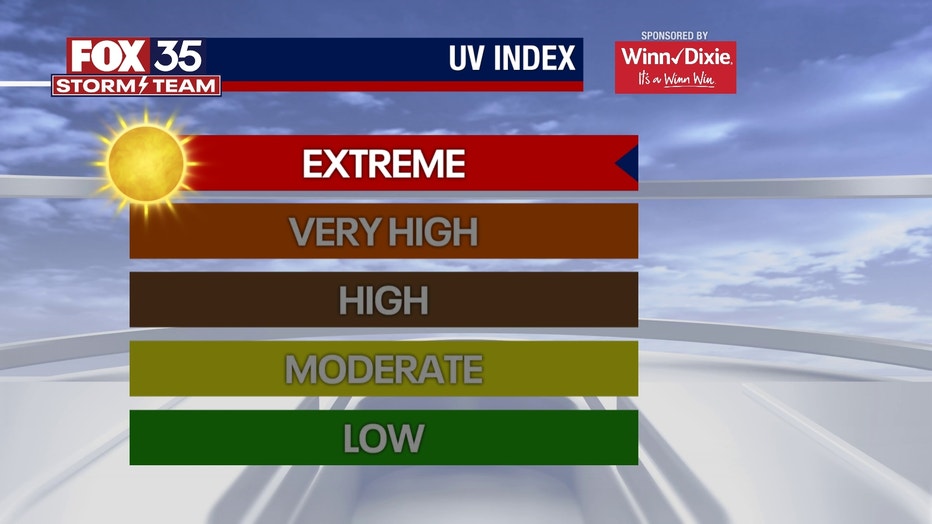 Both heat advisories and excessive heat warnings have been issued until 7pm this evening. 
Rain chances come into play by early to mid-afternoon and will hold in the 40% up to around 9pm. Rain will be widely scattered, so many locations will remain dry with no relief from the high temperatures.
Today's high: 98 degrees | Tonight's low: 78 degrees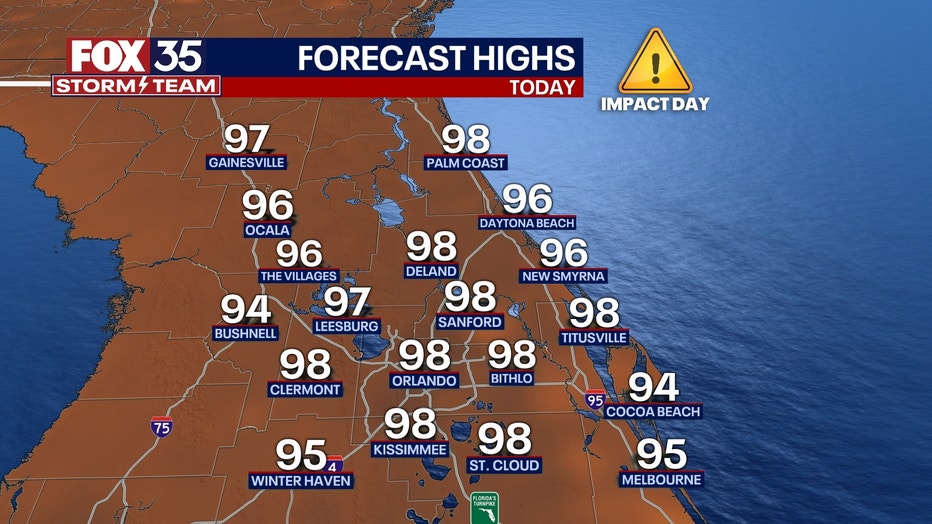 BEACHES: It will be hot at the beaches today. Highs soar to the mid-90s with heat index values well into the triple digits. It's important to keep yourself cool and in the shade as much as you can. There chance for storms remains at 30% coverage by mid-late afternoon. Surf will range 1-2 feet with a moderate rip current risk present.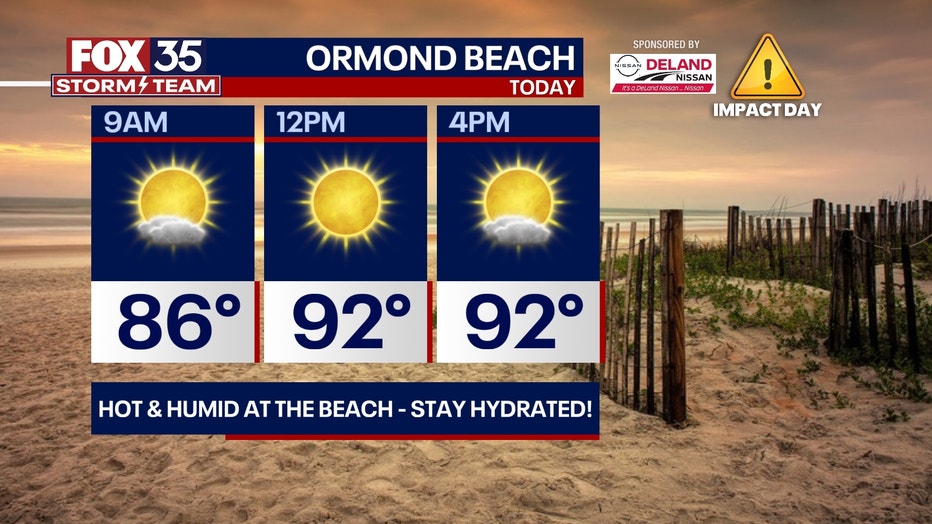 THEME PARKS: Drink plenty of water at the theme parks today. Forecast highs soar to near 98 with heat index values are expected to peak as high as 112 degrees. It is important to take breaks and find the A/C when you can. Storm chances rise mainly after 3 p.m. with a 40% chance for brief heavy rain and lightning.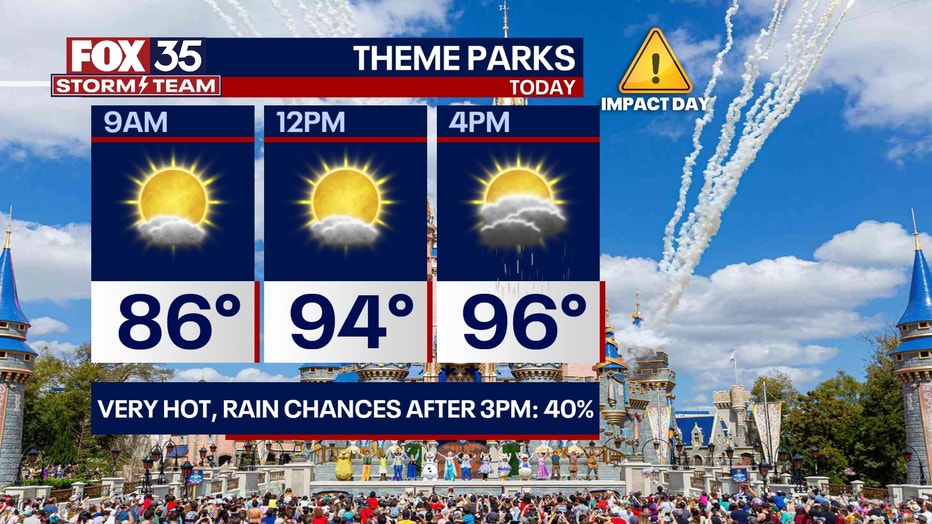 OUTLOOK: The FOX 35 STORM TEAM has declared the remainder of the week FOX 35 WEATHER IMPACT DAYS. High temperatures each afternoon will repeatedly visit the upper 90s, especially away from the coast. Heat index in the 107-112 degree (or higher) can also be expected. 
Parents should consider the high heat and the impacts it can bring to students heading back to the classroom on Thursday. Keep in mind that when the afternoon bell rings and students head home, school buses are without A/C, bike riders and walkers should use caution.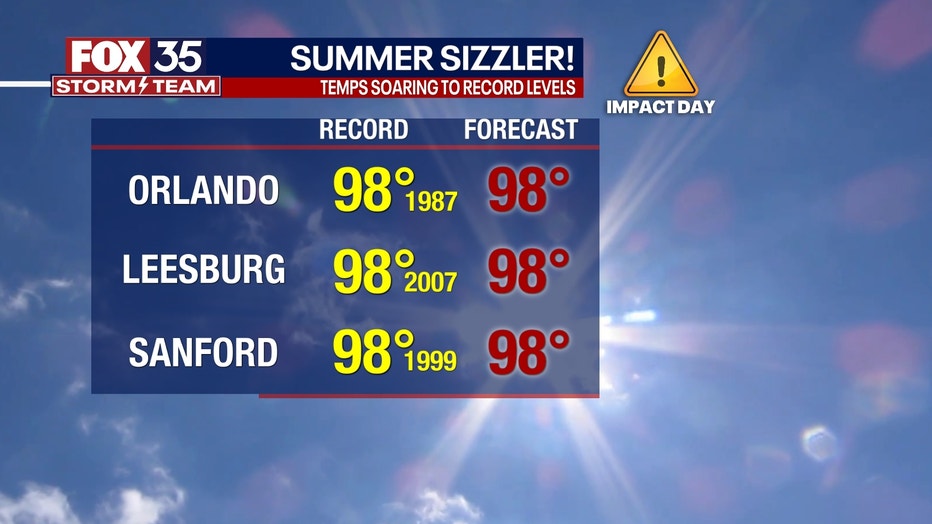 Outdoor activities should be limited to 15 minute increments.
TRACKING THE TROPICS: The tropics remain quiet with Saharan dust keeping the tropics at bay for now. No tropical systems are expected in the next 7 days. The FOX 35 STORM TEAM will be tracking conditions for you and let you know if anything changes.