Orlando Weather Forecast: Hot and dry conditions continue across Central Florida through the week
ORLANDO, Fla. - Tonight's low: 62 degrees | Tomorrow's high: 86 degrees
Main weather concerns: Expect another warm day for Central Florida on Wednesday. The mid-80s are expected inland and lower 80s along the beaches. Consider hydrating and applying quality sunscreen. Skies are dry with the streak continuing for many days ahead. Lows will drop into the upper 50s to lower 60s in the overnight hours.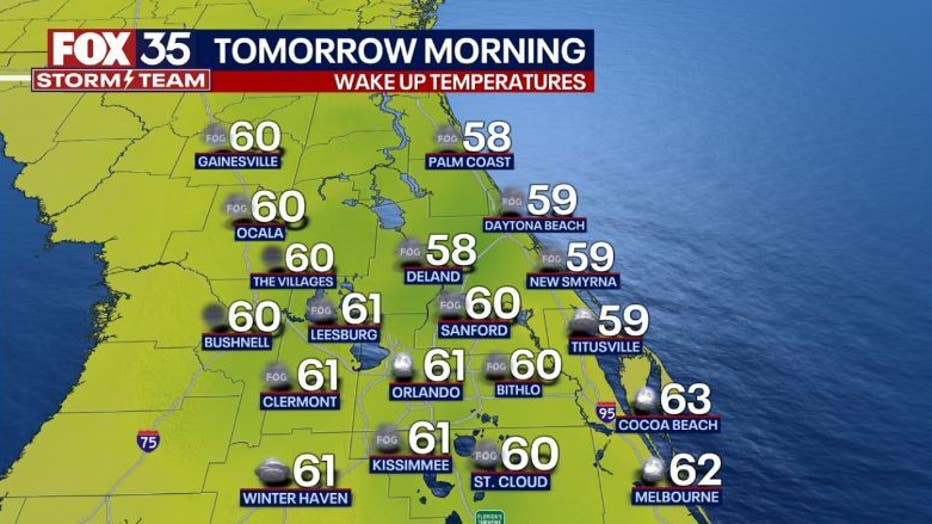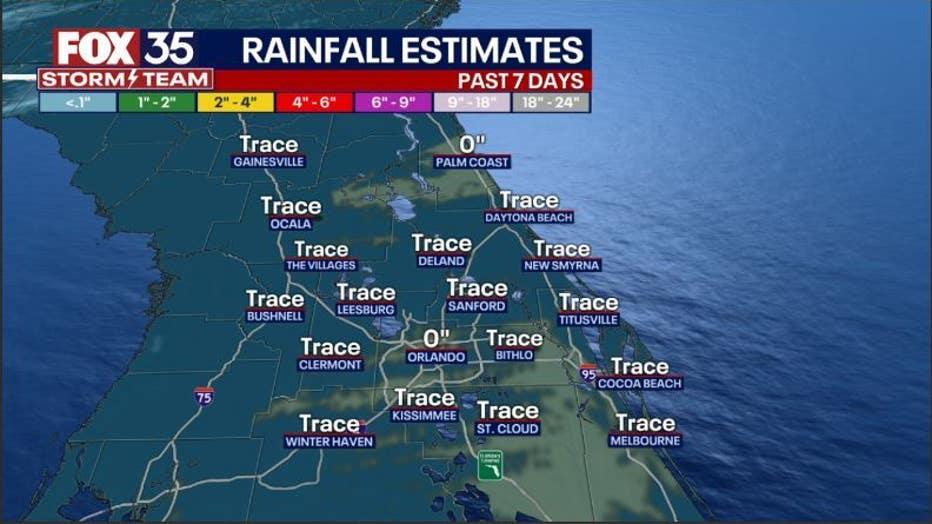 BEACHES: A beautiful day at the beaches! A moderate current risk does continue this afternoon so be careful if you plan on getting into the water! Highs warm to the low-80s. Really nice day seaside!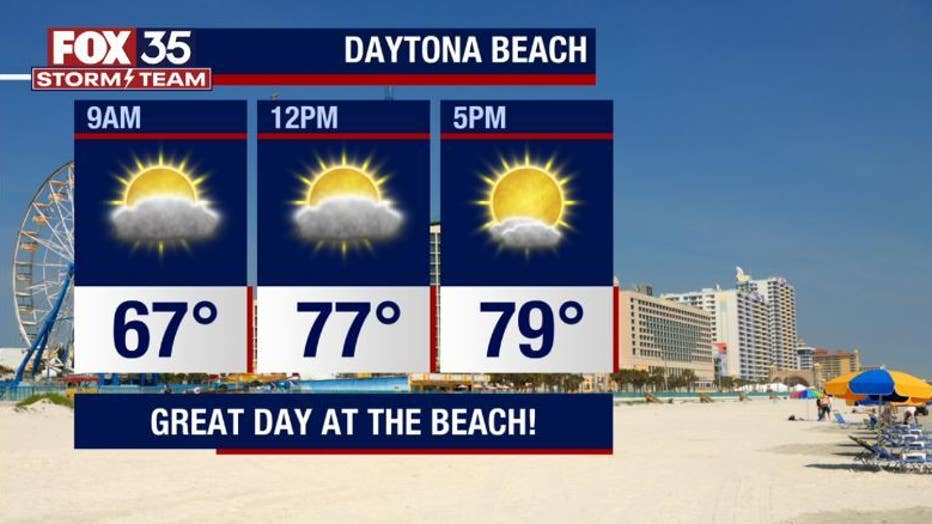 THEME PARKS: A nice day for the parks with comfortable weather this afternoon and plenty of sunshine. Highs warm to near 85 degrees with a high UV Index. Don't forget to reapply sunscreen. Skies remain dry this afternoon.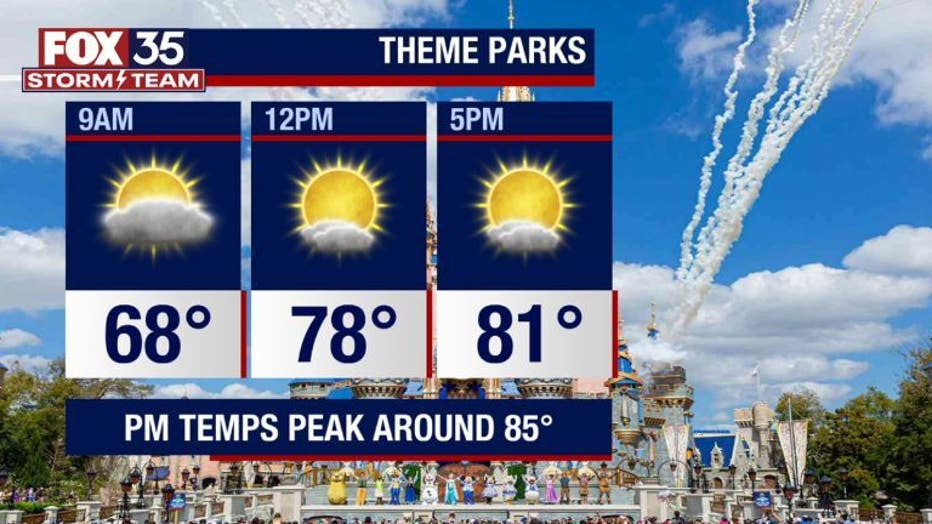 OUTLOOK: We have a warm and dry forecast this week in central Florida. A southerly flow will bring record heat by midweek with potential for 90 degrees.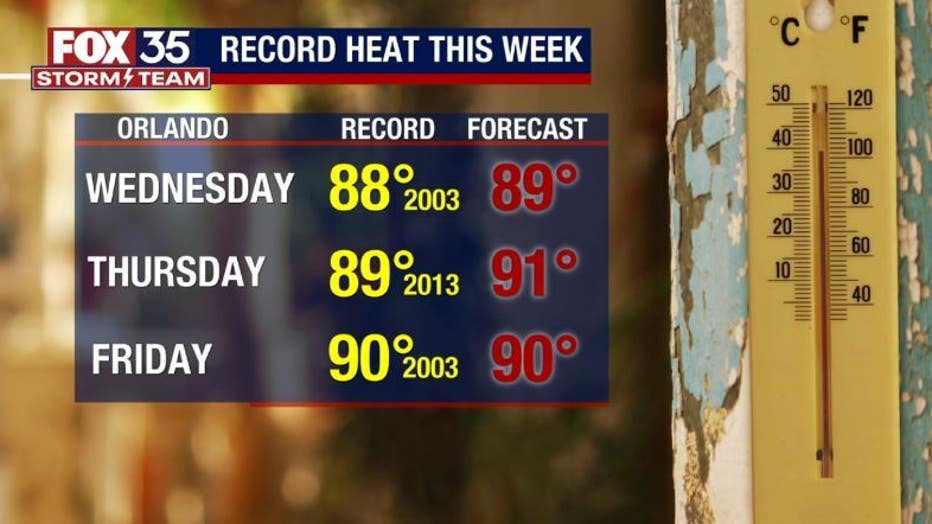 High pressure will dominate this week and allow for likely record-breaking heat in Florida and across the Southeast. We could see three daily records fall Wednesday through Friday with afternoon highs ranging from 90 to 91 degrees.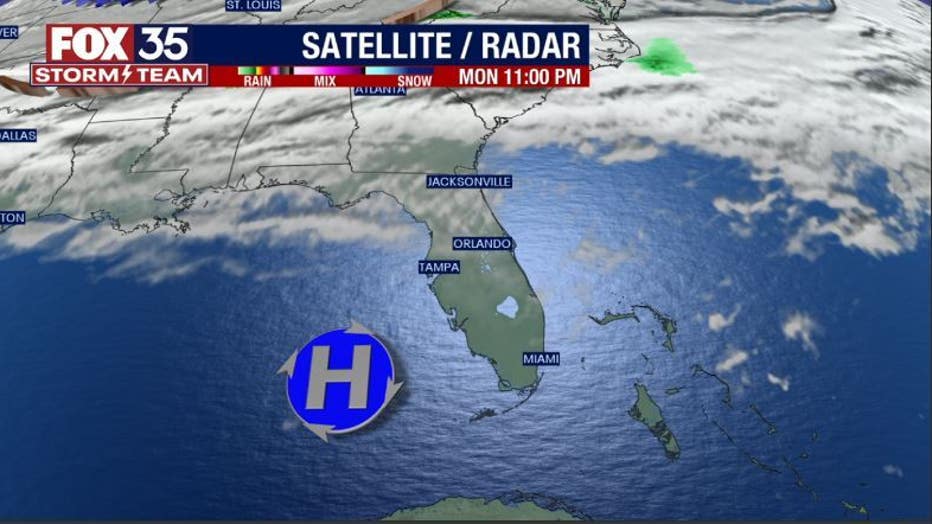 Rain chances remain flat-only trace amounts have been recorded over the last week or so. Make sure to stay hydrated this week and depend on the FOX 35 Storm Team to keep you informed on the heat.