Orlando Weather Forecast: Rain chances increase across Central Florida heading into weekend
ORLANDO, Fla. - Tonight's low: 62 degrees | Tomorrow's high: 86 degrees 
Main weather concerns: Warm weather dominates today with clear skies. Orlando and Central Florida will see chances for rain begin to increase over the next few days. Drought conditions are still moderate-to-severe over most of Central Florida. Expect highs in the mid-upper 80s and not a cloud in the sky. The UV Index remains at a high level so make sure you are using sunscreen for any outdoor activities. 
BEACHES: It will be a nice Friday at our east coast beaches with mostly sunny skies expected. Temperatures reach the low-80s this afternoon. Rip current risk is still in the moderate range. Stay hydrated and enjoy the beautiful weather.
THEME PARKS: Mostly sunny skies will dominate at the attractions. Warm temperatures will reach the mid-upper 80s. Consider good quality sunscreen and hydration while enjoying the theme parks.
OUTLOOK: Temperatures will heat up for the remainder of the week and start of the weekend. Expect highs near 90 on Friday and Saturday.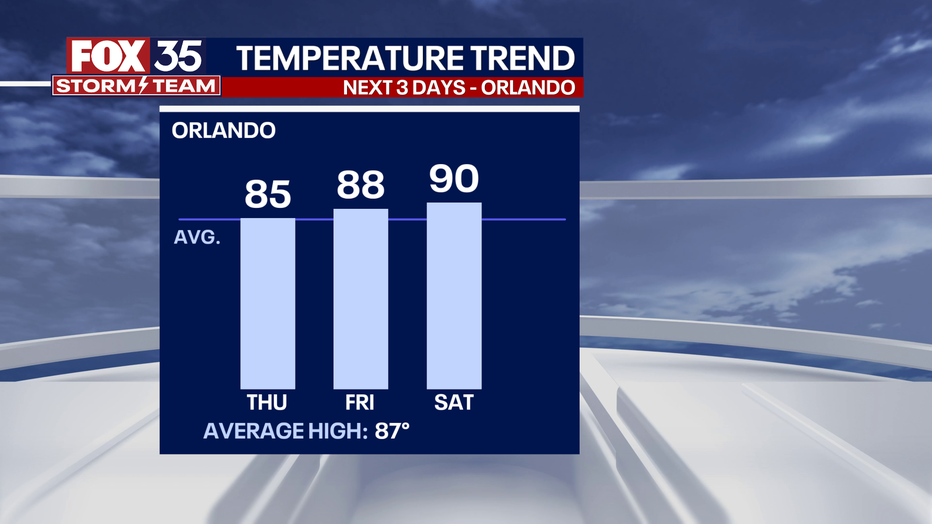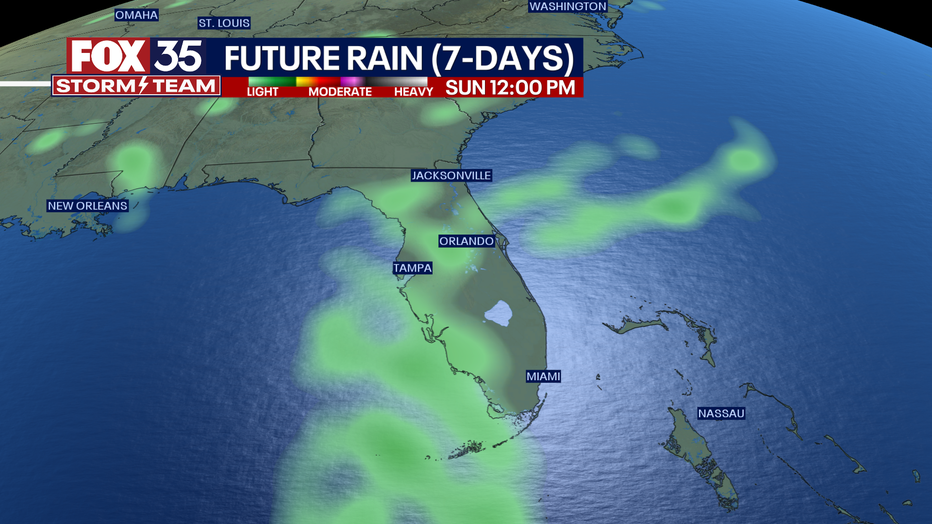 Rain chances will rise into the 40% range over the weekend as a few showers could develop in the afternoon/evening hours. Overall, the next 7-10 days look to stay above seasonal.