Orlando Weather Forecast: Daily storms possible through weekend
ORLANDO, Fla. - Tonight's low: 71 degrees | Today's high: 91 degrees 
Main weather concerns: Wednesday was the hottest day of the week with afternoon highs ranging from 91 to 95 degrees for the inland Counties. Thursday will be another hot one but rain chances increase and help cool things off a bit. The seabreeze will get active in the afternoon bringing a rise in showers and thunderstorms mainly after 2 p.m. to sundown. Within any storm you can expect heavy rain, frequent lighting, gusty winds and a chance for small hail.
BEACHES: Bright central Florida sun and clouds are expected at the beaches. It will be warm with highs in the mid to upper-80s. Moderate risk of rip currents today. The afternoon seabreeze brings 20% chance for showers and storms to develop mainly after 2 p.m.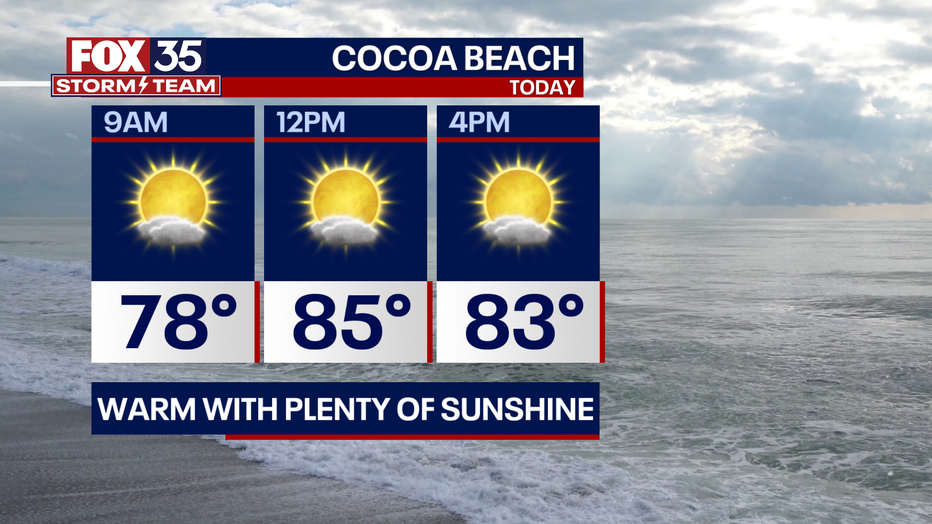 THEME PARKS: It will be a hot day at the theme parks. Highs will warm to the lower 90s with a mix of sun and clouds to start. After lunchtime, showers and storms are possible. Don't forget the sunblock, you'll need it. Also, when you hear thunder roar, head indoors.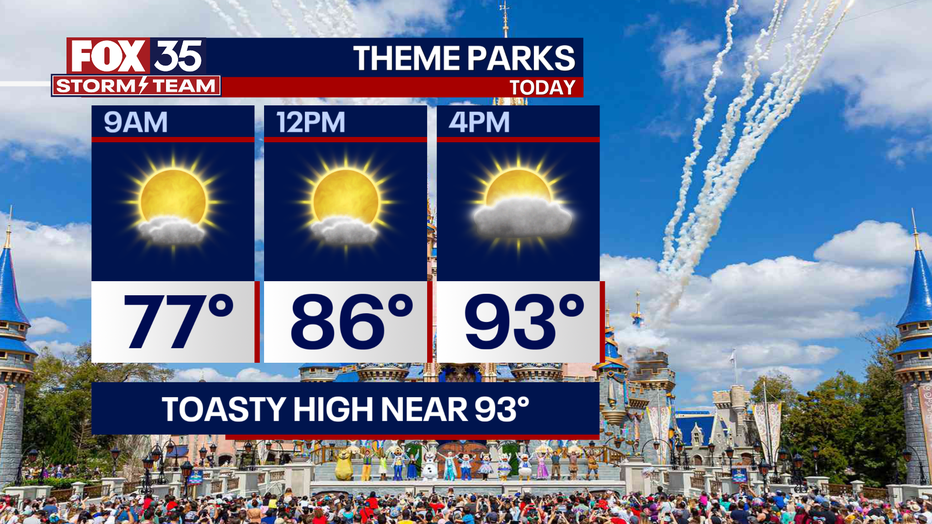 OUTLOOK: Central Florida is in a summer-like weather pattern for the area over the next several days. Highs will soar to the 90s midweek.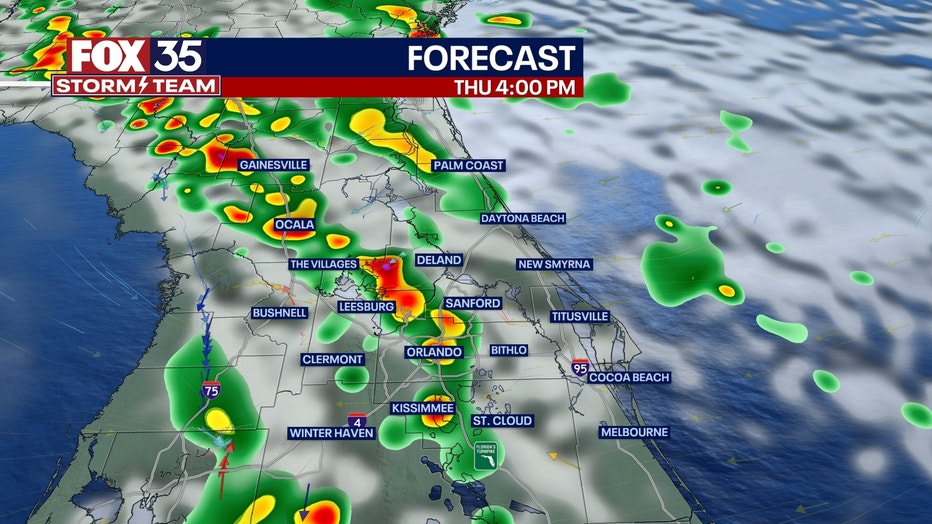 Severe weather is not expected, but a few storms could produce heavy rain, gusty winds, lightning strikes, and small hail. Rain chances decrease by your Mother's Day weekend! Due to the lightning, there is a risk of a wildfire that could be sparked by the lightning, due to very dry conditions.