Orlando Weather Forecast: Toasty temperatures, dry skies continues across Central Florida
ORLANDO, Fla. - Tonight's low: 69 degrees | Tomorrow's high: 93 degrees
Main weather concerns: Orlando and Central Florida will see the dry weather continue for the next few days, but our chance for rain is just around the corner. Expect another hot afternoon on Wednesday across Central Florida. Highs will reach the low-90s inland, and mixed 80s along the beaches. A few afternoon showers are possible today at 10% coverage or less. 
BEACHES: The beaches look great today with a lot of sunshine expected. Afternoon highs will be in the 80s with a breeze out of the northwest at 5-10 mph. Surf is in the 1-2' range with a moderate rip current risk. 
THEME PARKS: More toasty weather is expected at the parks with highs soaring to the low-90s. Mostly sunny skies are expected with a 10% chance for an isolated shower after 3 pm. Stay hydrated!
OUTLOOK: Dry weather continues with hot temps in the 90s for the rest of the week. The next best rain chance arrives Easter weekend with chances at 20-50%.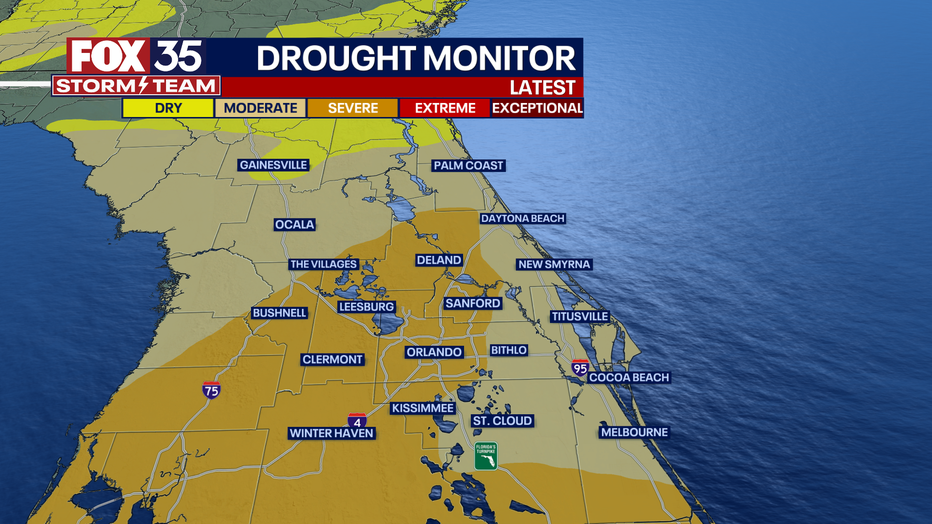 Depend on the FOX 35 Storm Team for the latest updates.