Orlando weather forecast: Nice Florida beach day with cooler temperatures ahead
ORLANDO, Fla. - Tonight's low: 70 degrees
Tomorrow's high: 84 degrees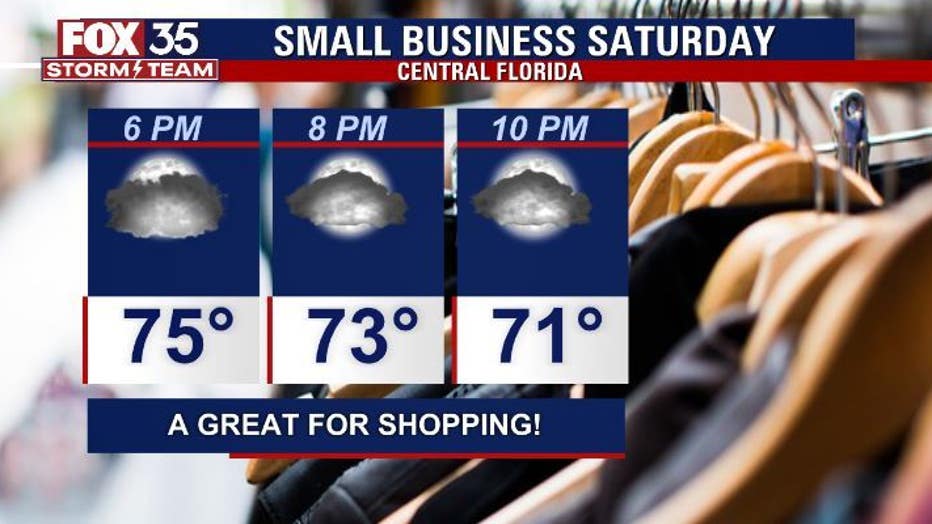 Rain: 20% scattered showers
Main weather concerns:
Above normal temperatures for this time of year across Central Florida. Temperatures will continue to climb into the low 80s in the interior and mid/upper 70s along the coast. A few coastal showers are possible before sunset. An approaching front will shift the winds to the SW this evening, this will help keep showers offshore.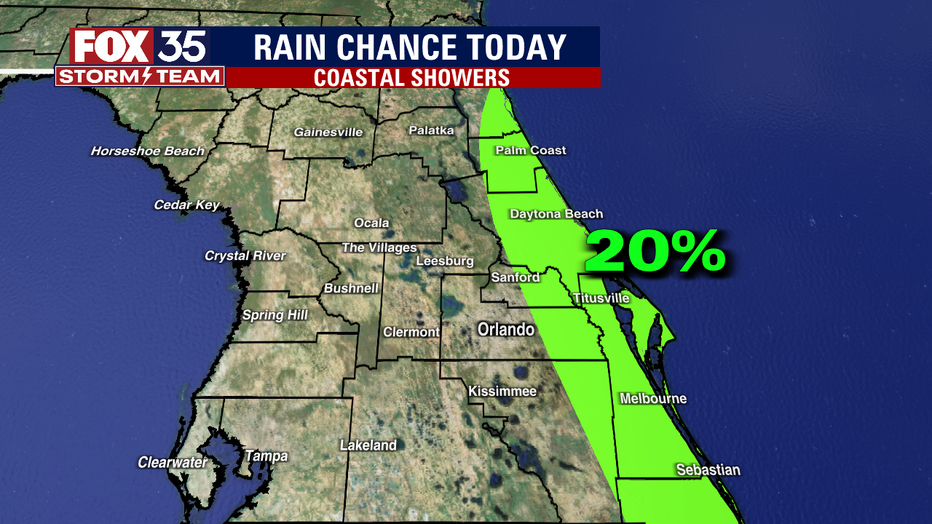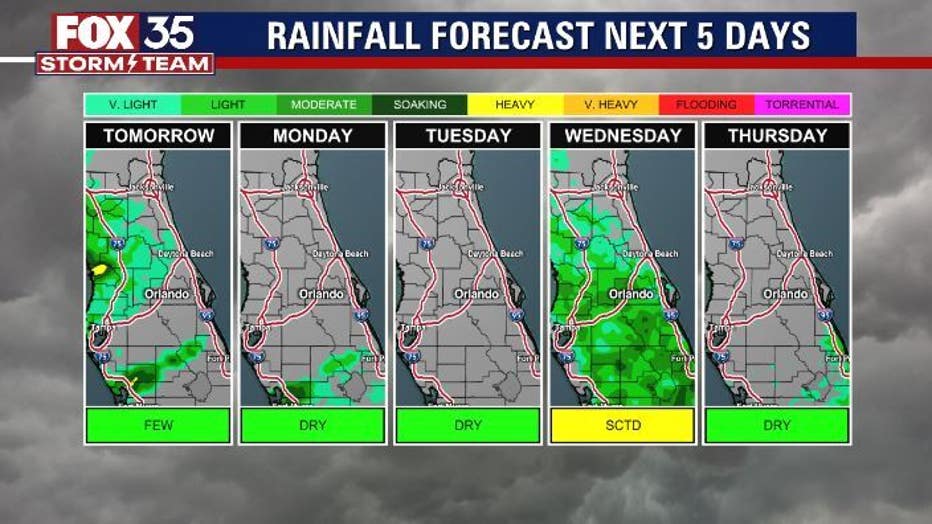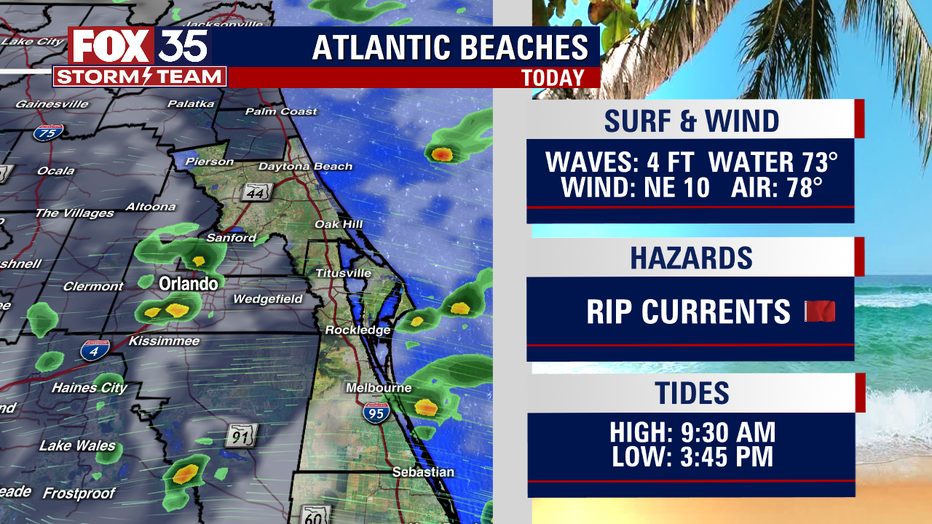 BEACHES:
Sunday will be a good day at the beaches. Early morning fog, followed by partly cloudy skies and rain afternoon will be the story for tomorrow. The rip current risk will moderate. Surf will be around 3 to 4 feet tomorrow. If you decide to go in the water, make sure to swim next to a lifeguard.
THEME PARKS:
Sunday will be another enjoyable day for the parks. Temperatures will peak at 84 degrees tomorrow, unseasonably for this time of year. Rain chances will be at 20%.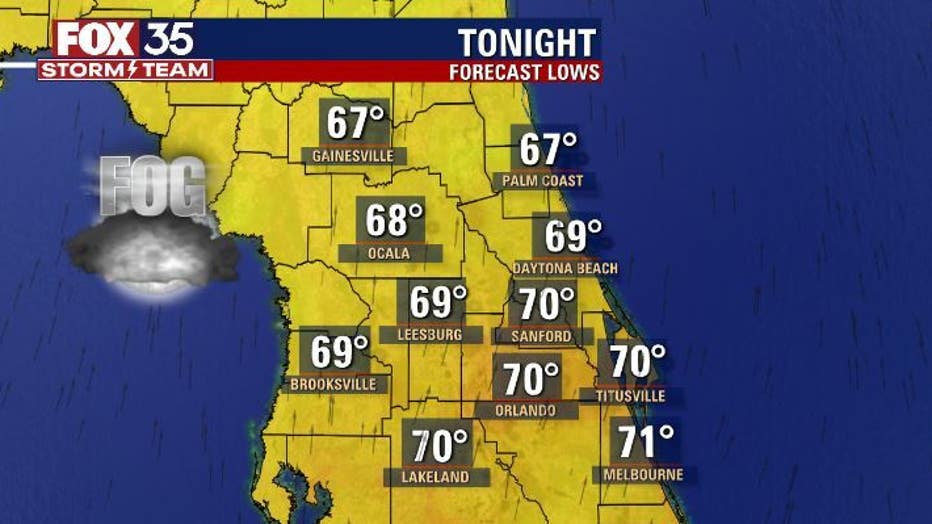 OUTLOOK:
Another warm day on Sunday, temperatures will return to seasonable when a cold front passes on Sunday. Monday temperatures will be in the upper 77, then increasing gradually back to 83 degrees by Wednesday. The great news is the rain chances will be lower this week.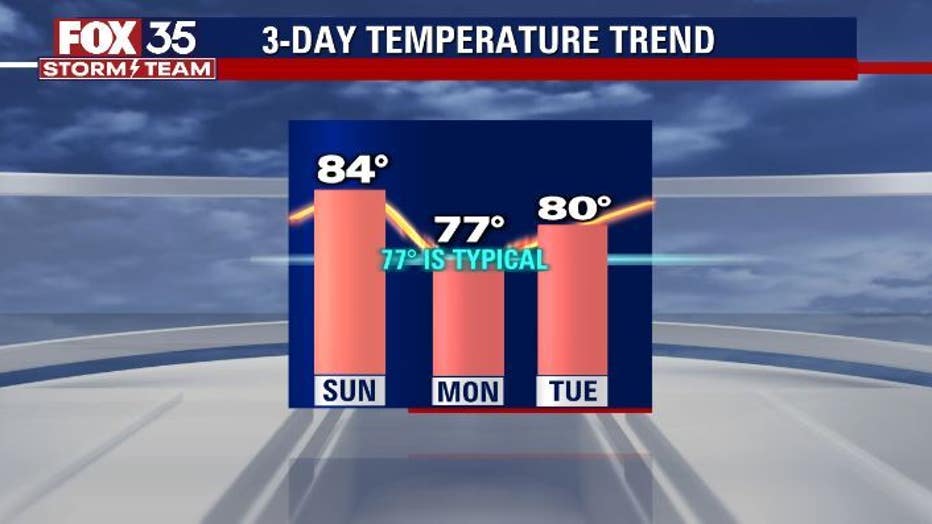 TROPICS:
The tropics are quiet with no activity expected within the next five days. The hurricane season continues until November 30th.