Orlando Weather Forecast: Marginal risk of severe weather for Saturday
ORLANDO, Fla. - Tonight's low: 67 degrees | Tomorrow's high: 87 degrees | Rain: 30%
Main weather concerns: Orlando and Central Florida will see increased chances for rain on Friday evening that should die down in the overnight hours. There is another opportunity for rain on Saturday with severe weather possible.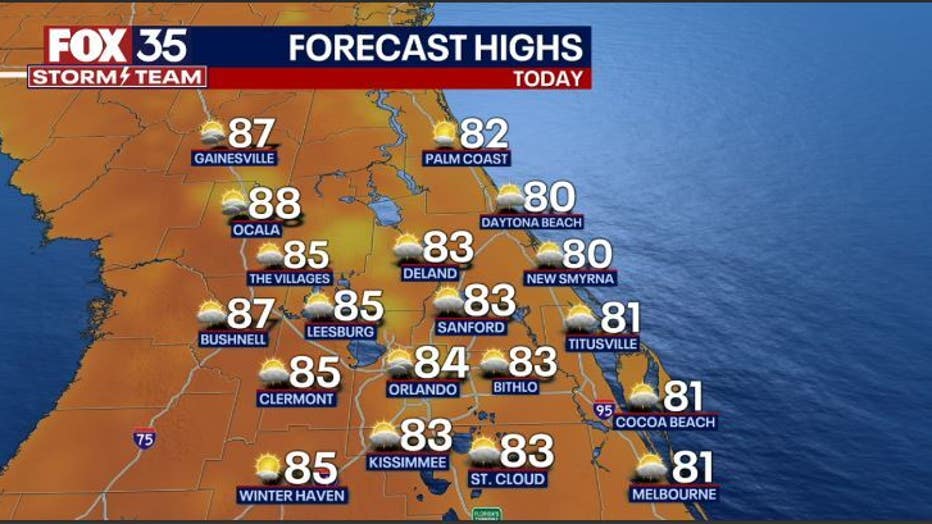 Rain chances are in the 20-30% and not ALL locations will see it. Highs near 86 inland, closer to 80 along the beaches with a breezy East wind.
BEACHES: Highs near 80 along the beaches today with a continuation of Easterly winds at 10-20mph. Surf is in the 2-3' range in a bumpy Easterly wind swell. Rip current risk holds at MODERATE all weekend. Rain chances along the coast will be isolated this morning and into the afternoon/evening hours. Coverage will range through the 20-30% range-showers and a storm or 2 possible.
THEME PARKS: Don't rule out a heavy downpour and a lightning strike on Saturday. Highs hit around 87 with a pulsing Easterly breeze. Skies blend with sun and clouds.
OUTLOOK: Saturday brings very warm highs near 90 degrees in advance of an approaching front.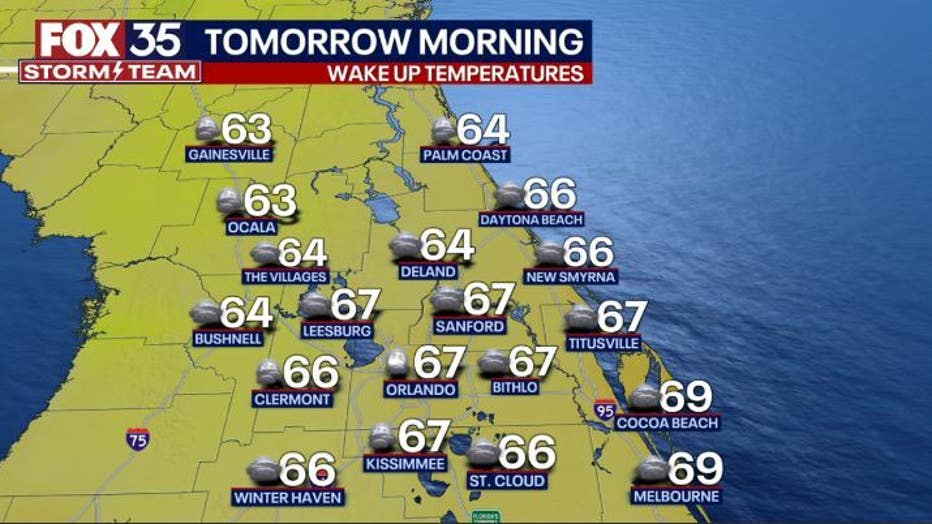 Rain chances on Saturday will be around before 12 p.m. and hold through 6-7 p.m. Saturday evening. Could be a few isolated strong storms around during this time, chances are fairly low and around 30% or less Saturday.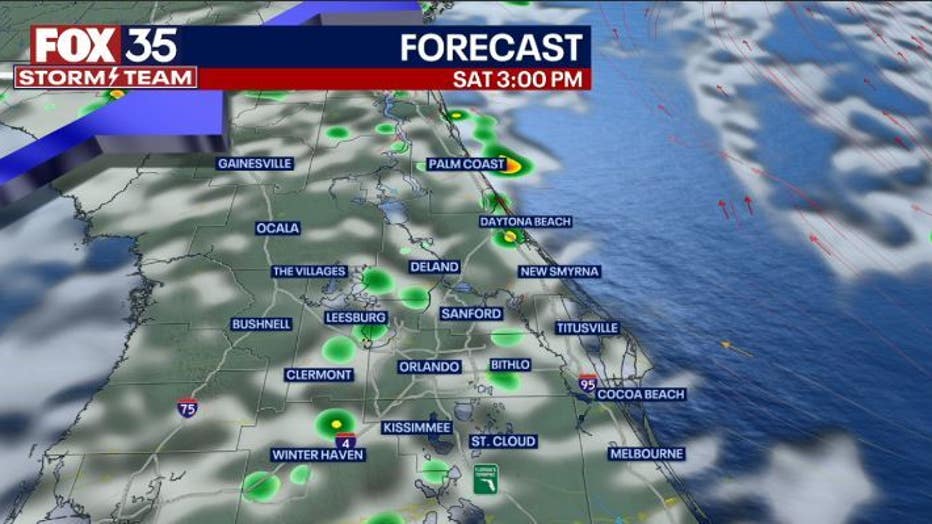 A "LEVEL 1 POSSIBLE" risk for a few stronger storms is in play. Cooler and drier behind the front Sunday.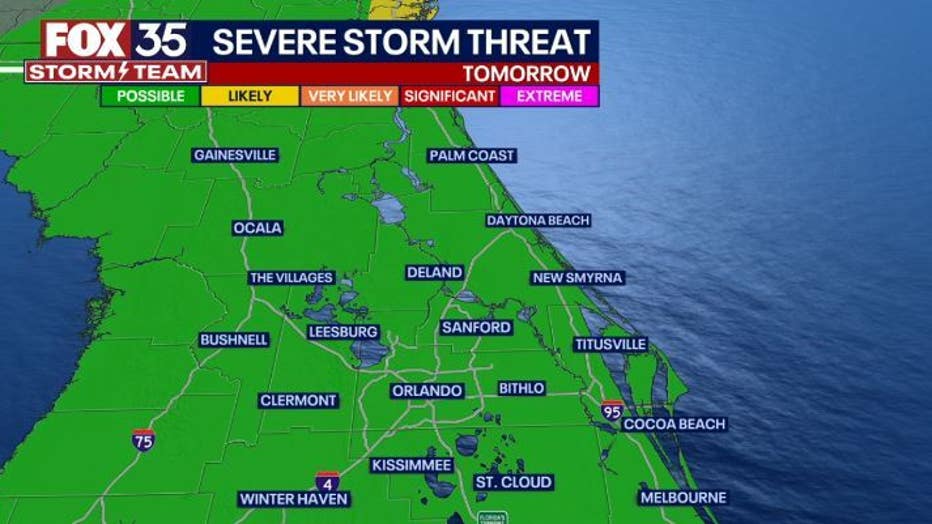 Looks like a wetter and potentially stormier trend next week as another front courses through midweek, stay tuned!