Orlando Weather Forecast: Showers, isolated storm chances return this weekend
ORLANDO, Fla. - Tonight's low: 68 degrees | Tomorrow's high: 87 degrees 
Main weather concerns: Orlando and Central Florida will see cloud coverage increase as we head into the weekend. That will also mix with some smoke from area wildfires. Severe weather is possible on Saturday beginning afternoon. The UV Index remains at a high level so make sure you are using sunscreen for any outdoor activities.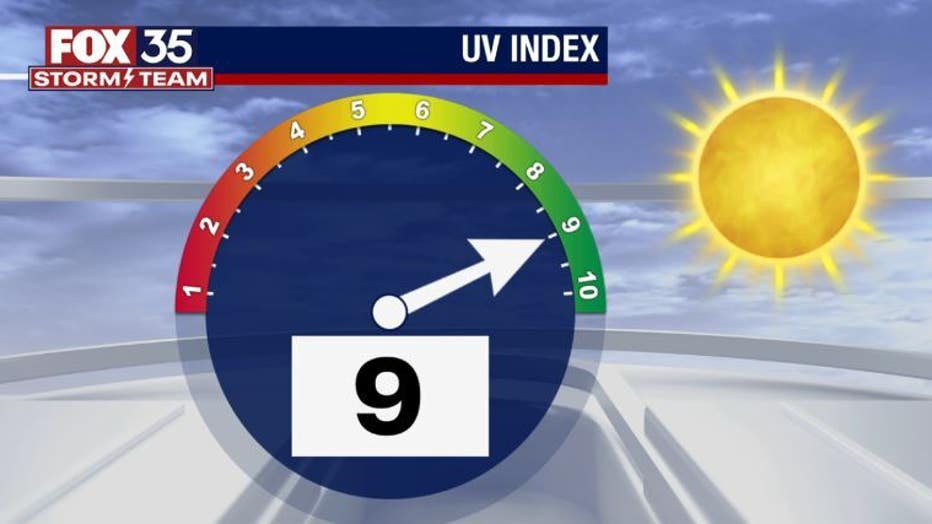 BEACHES: Nice day at our east coast beaches with mostly sunny skies expected. Temperatures reach the low-80s this afternoon.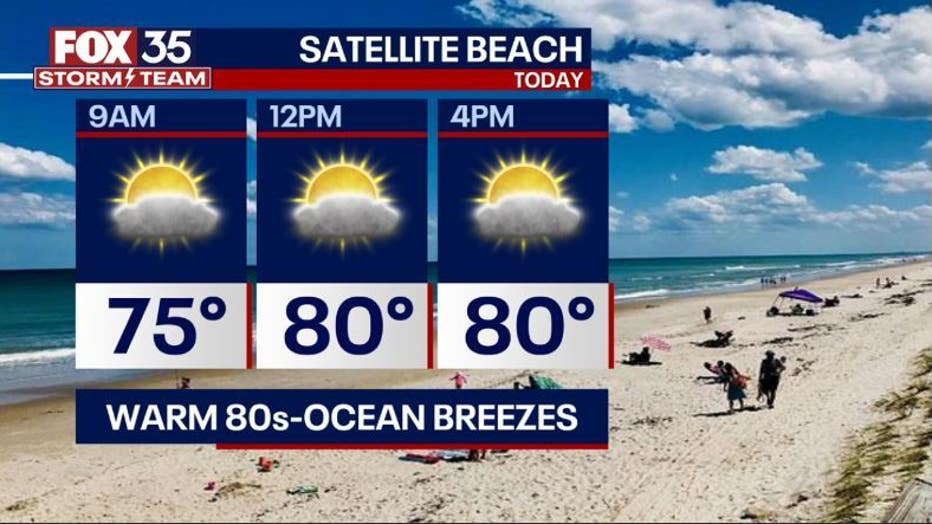 Rip current risk is still in the moderate-high range. ENE swell in the water around the 1-2' range, longboards are still the best bet for a few rides. Stay hydrated and enjoy the beautiful weather today!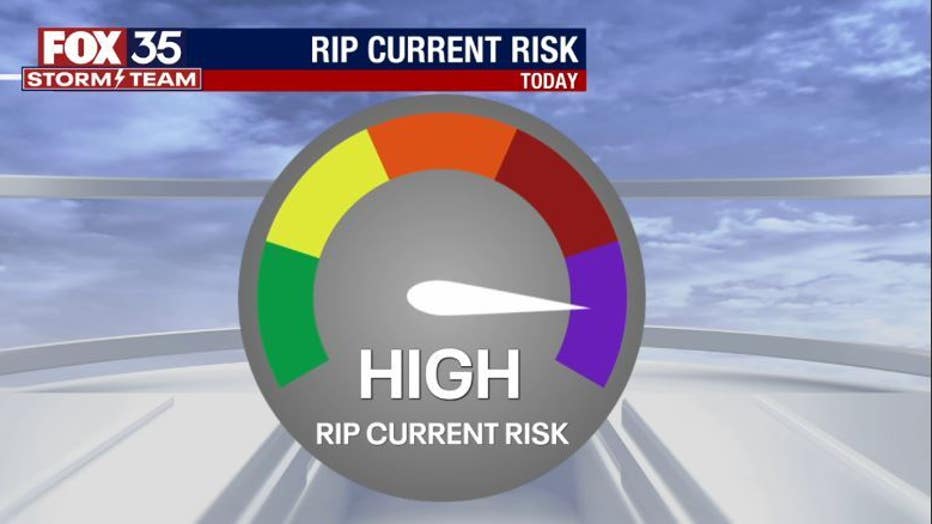 THEME PARKS: Mixed skies will rule the day, and stays dry at all the attractions. Highs near 87 or so during peak afternoon heating. A nice day if the parks are in your plans!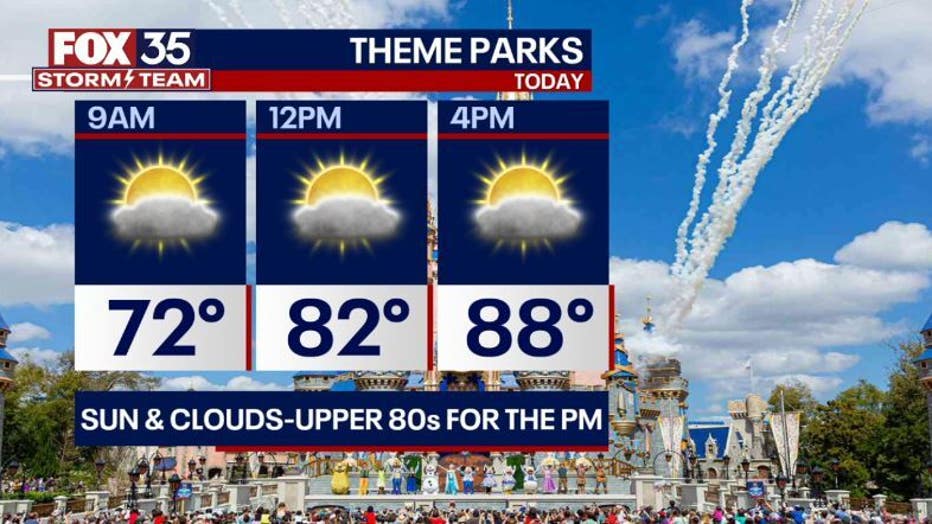 OUTLOOK: Shower and isolated storm chances return this weekend with both Saturday and Sunday coverage remaining in the 30% or less range. Rain totals will be rather scant unfortunately, we need that liquid gold! Temps will be in the mid-upper 80s over the weekend, with skies mixed with sunshine and clouds.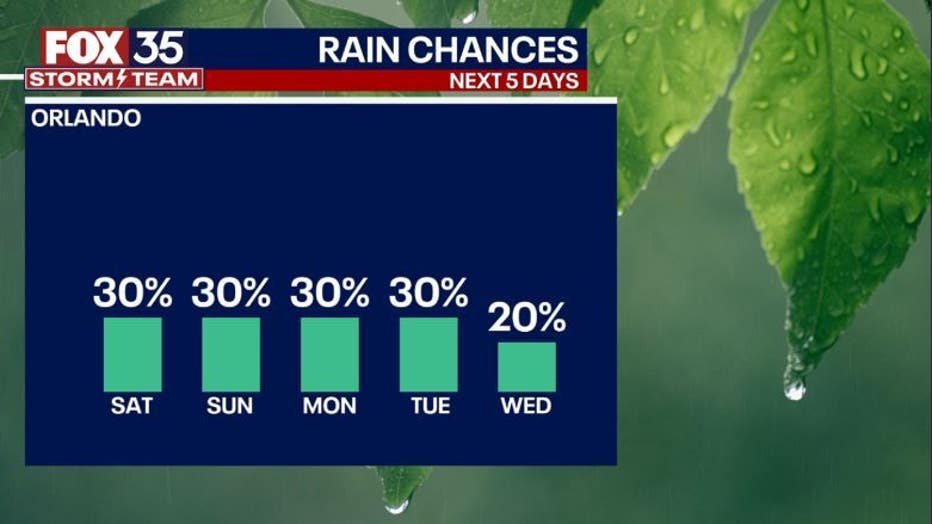 Rain chances continue albeit on the lower end of the scale for much of next week. Daily isolated showers and storms will be possible for much of next with coverage around the 30% mark. Highs will ping-pong from the upper 80s to the lower 90s, with lows around 70.