Orlando Weather Forecast: Sun-filled skies and warming temps to start the week
ORLANDO, Fla. - Tonight's low: 64 degrees | Tomorrow's high: 84 degrees
 
Main weather concerns: Orlando and Central Florida will have a chance to dry out after several consecutive days of rain.  The next chance for any significant precipitation will come early next week. Most of Central Florida remains under severe drought conditions despite last week's rain.
BEACHES: Beautiful day along our Atlantic beaches. Skies will feature bright sunshine, temps reach the lower 80s at peak this afternoon. Rip current risk is still in the moderate range. Surf rolls in at 1-3' as a new ENE swell enters the surf zone. Don't forget the sunscreen.
THEME PARKS: Great day at the attractions with sun-filled skies and warming temps destined for the mid-80s. Consider good quality sunscreen and hydration while enjoying the attractions.
OUTLOOK: After a very stormy stretch of weather last week, this week has a different identity. High pressure is in firm control and that means stable-warm weather.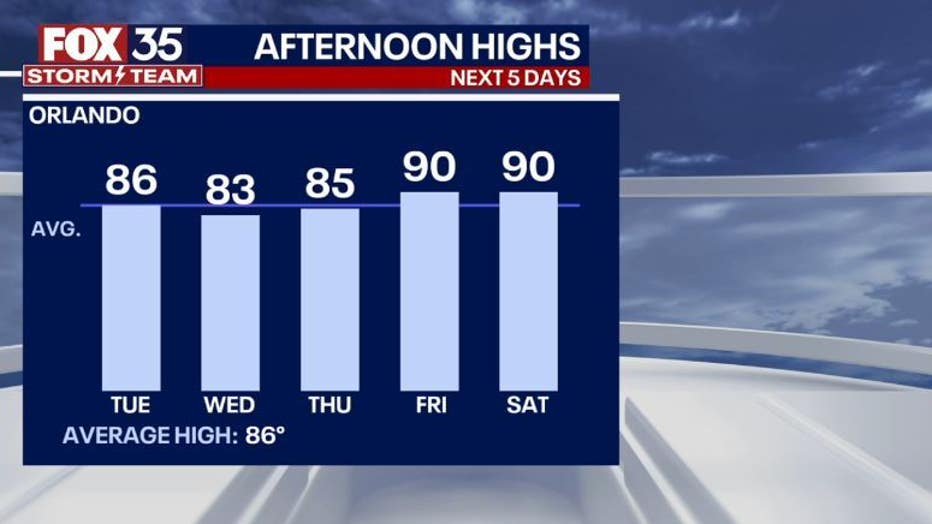 Highs hit in the 80s for much of the week but, grow warmer late week as we nudge into the lower 90s. Rain chances are absent until around Saturday or Sunday.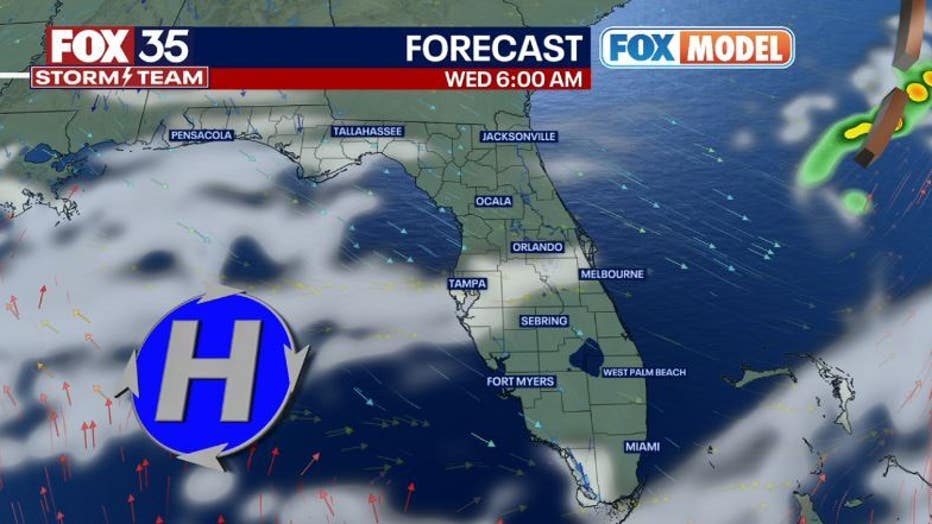 A few weather disturbances will be nearby and could contribute to a lower-end rain chance during that time, stay tuned!