Orlando weather: Heat, humidity and rain expected across Central Florida
ORLANDO, Fla. - Today's high: 92 degrees | Tonight's low: 75 degrees 
Main weather concerns: Looks like a typical spread of temps and humidity for Central Florida on this Wednesday. Highs peak around 92 inland today, upper 80s along the beaches with an ocean breeze out of the East/Northeast. Rain chances return as widely scattered showers and storms develop by late morning through the early afternoon.
Chances are highest away from the coastal areas. 50% inland and growing higher closer to the Gulf of Mexico late in the day. Our local beaches see coverage at 40% or less.
BEACHES: Another very warm day along the coast with highs around 88. Storm chances will rise by late-morning and continue into the early afternoon hours at about 40% coverage. A moderate rip current risk returns with surf in the 1-2' range. High tide is around 9am, low tide around 3pm.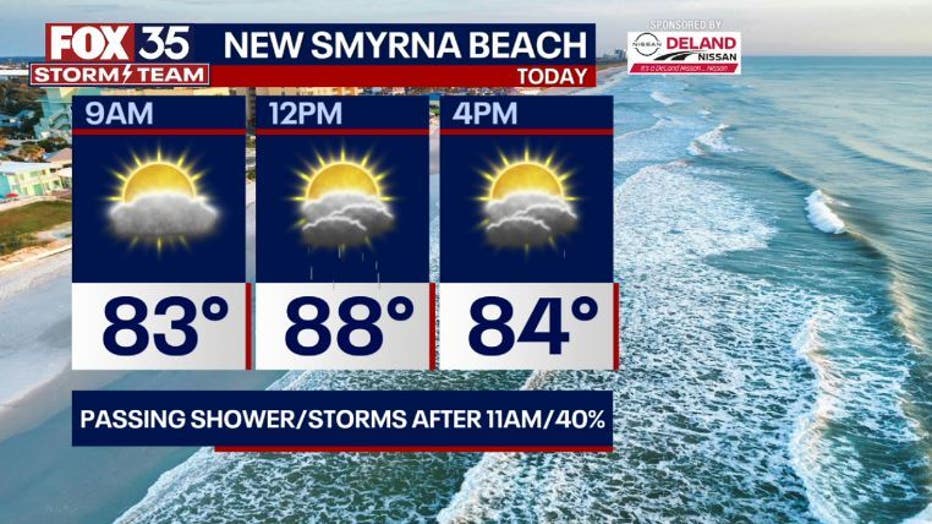 THEME PARKS: Heat and humidity will dominate at the theme parks, especially early in the afternoon where heat index values are expected to peak as high as 103 degrees. It is important to take breaks and find the A/C when you can and drink plenty of water. Storm chances will be on the rise mainly after 11am in very widely scattered showers and storms. A few heavy downpours are possible.
OUTLOOK: A weak front will try and push across the region today (very slowly!). This feature will help bring local winds back around to the Northeast. The newly developing NE wind flow will push developing showers and storms closer to the Gulf side of Florida during this time. 
Winds will then shift to more of a Westerly type flow pattern as we head into the weekend. This in turn will deliver a bit more moisture, higher weekend rain chances and more Gulf of Mexico heat.
TRACKING THE TROPICS: The FOX 35 Storm Team is monitoring a distant, tropical wave (96L) in the Central Atlantic. This area has a 10% chance of developing over the next 7 days.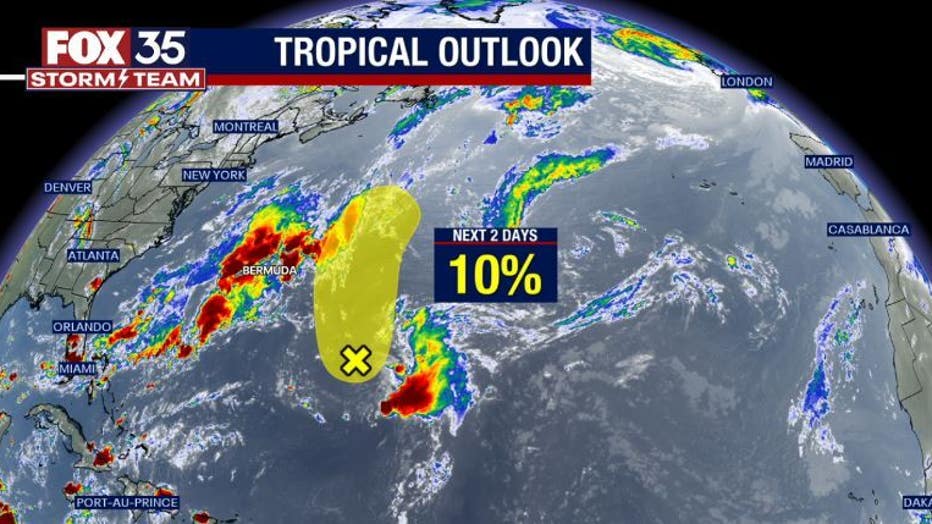 This feature will be staying out at sea and not impacting land. Outside of that, the tropics look quiet over the next several days...we're tracking!