Orlando weather: Heat index soars to triple digits in Central Florida
ORLANDO, Fla. - Tonight's low: 75 degrees | Tomorrow's high: 95 degrees 
Main weather concerns: As drier air continues to work its way into Central Florida, this will allow for lower rain chances and higher temperatures. Heat will be the big weather story through the rest of the week as high pressure builds out of the Gulf South and smothers Florida. Highs remain around 95 inland, a touch cooler along the beaches where highs hang out in the upper 80s to around 90. Rain chances are slim to none, 10-20% at max, and mainly after 3 pm this afternoon through sundown.  Heat indexes will be in the triple digits.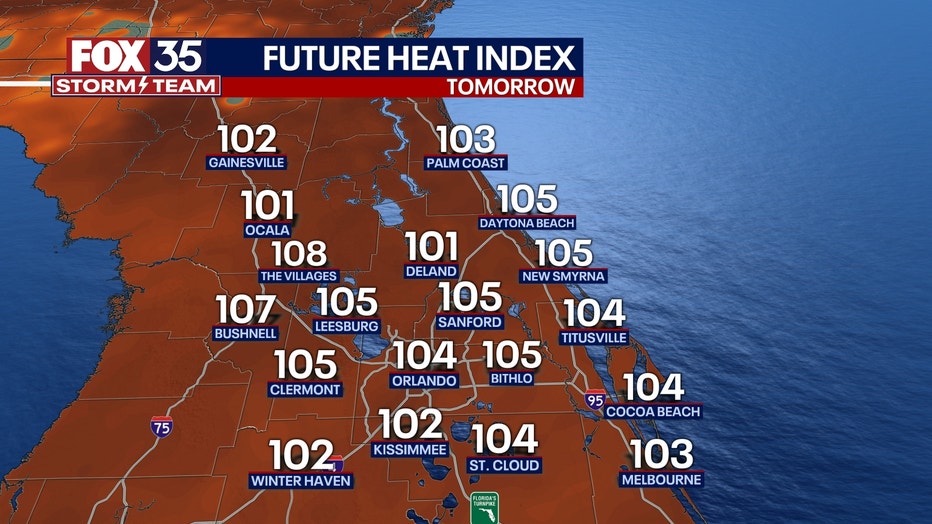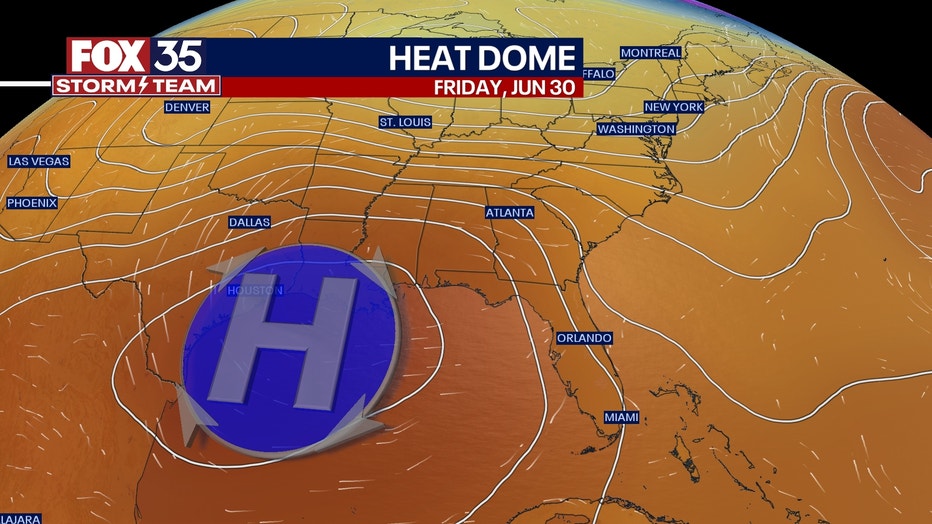 BEACHES: The beaches look great for logging some time on the sand. Sunshine dominates so don't forget the sunscreen and remember to hydrate yourself. Surf rolls in at 1-2' with an ESE swell in the water.  Low tide is around 8:30 am. High tide comes up through 2:30 pm. UV Index stands at 10 which means sunburn can occur quickly.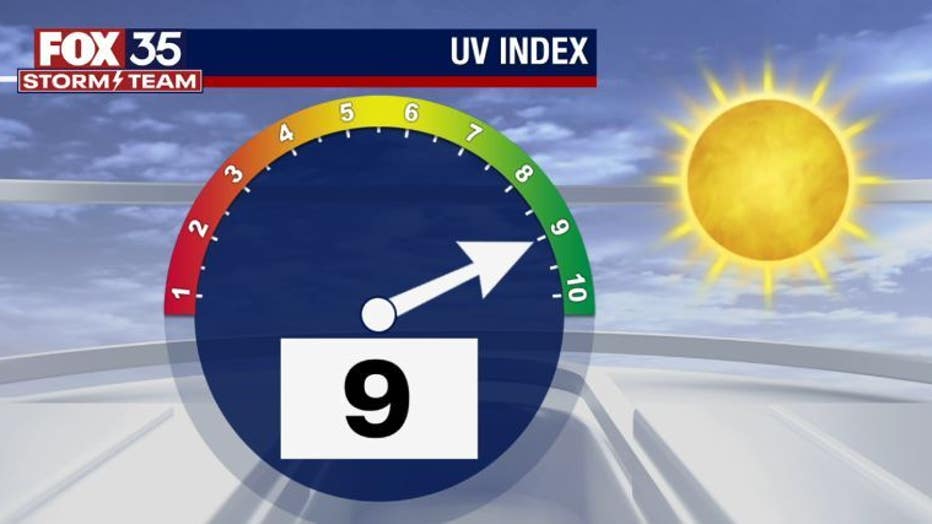 THEME PARKS: Rain chances will be lower with only a very isolated storm possible this afternoon after 3 pm. Any storm could still produce some heavy rain and lightning so be ready to head indoors. It will be toasty with highs in the mid-90s and lots of sunshine otherwise-generally dry conditions.
OUTLOOK: Rain chances become more isolated to begin the week with many dry through Tuesday. Rain chances become more seasonal by midweek with daily afternoon storms returning.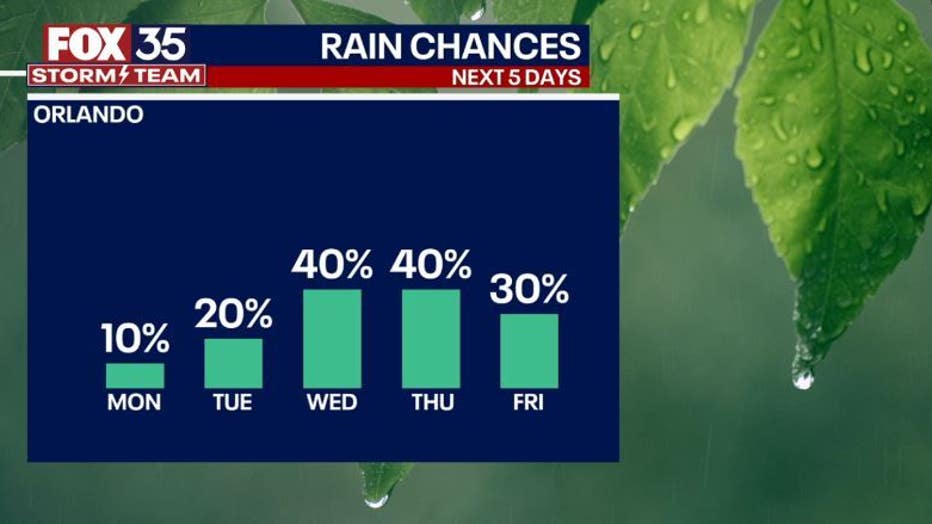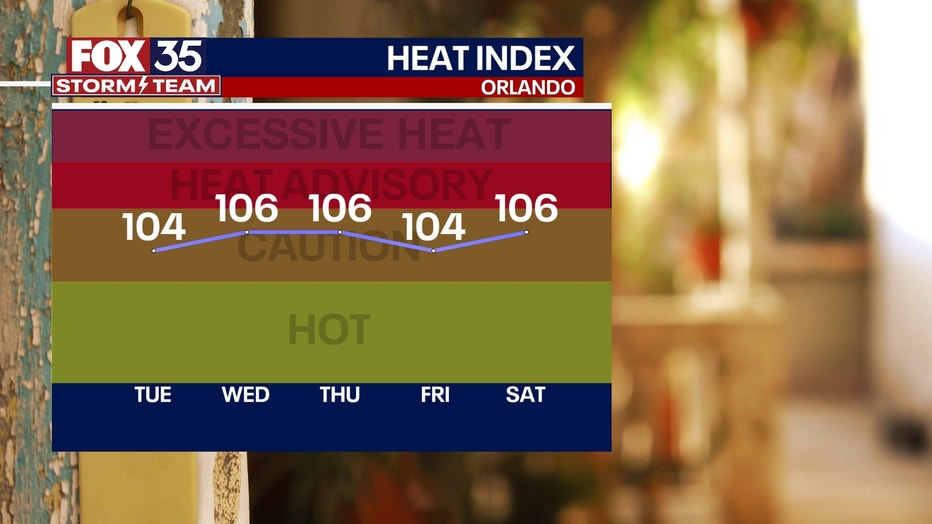 Our heat will also be on the rise this week with highs returning to the mid-90s. Heat index values will reach 105+ inland, so it'll be important to take breaks from the outdoors and stay hydrated! Keep with the FOX 35 Storm Team for more on the forecast.
TRACKING THE TROPICS: Tropical formation is not expected for the next seven days.