Orlando weather forecast: Storms expected to move into Central Florida Saturday morning
ORLANDO, Fla. - Main weather concerns: Central Florida will be under a severe weather threat on Saturday from 6 a.m. to 11 p.m. Wind gusts over 60 mph, hail, and a possible chance for tornados is in the forecast. 
The highest risk of storms will be around 1 p.m. with a 70% chance of storms. There's a 50% chance of storms at 7 a.m. and 10 a.m. There will also be a 40% chance of storms at 7 p.m. and 10 p.m. Saturday.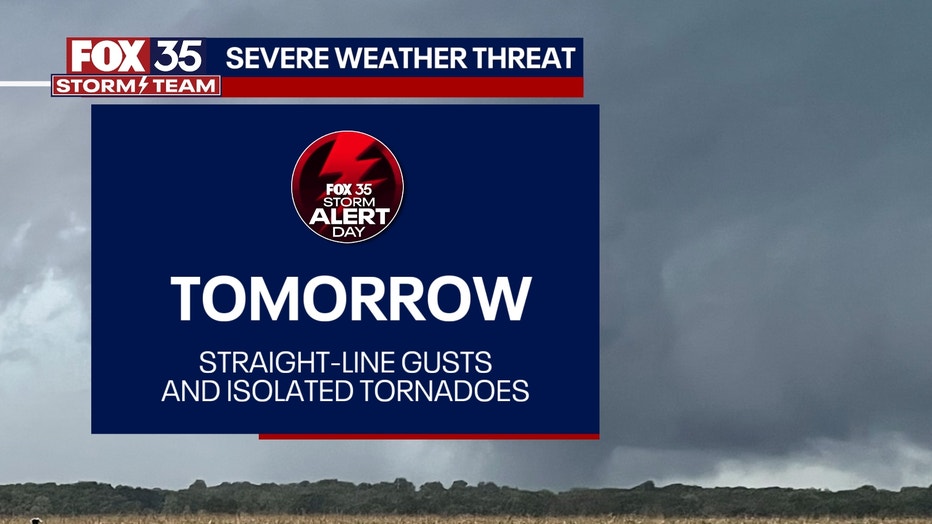 Sunday morning can be quite wet throughout the day with morning thunderstorms.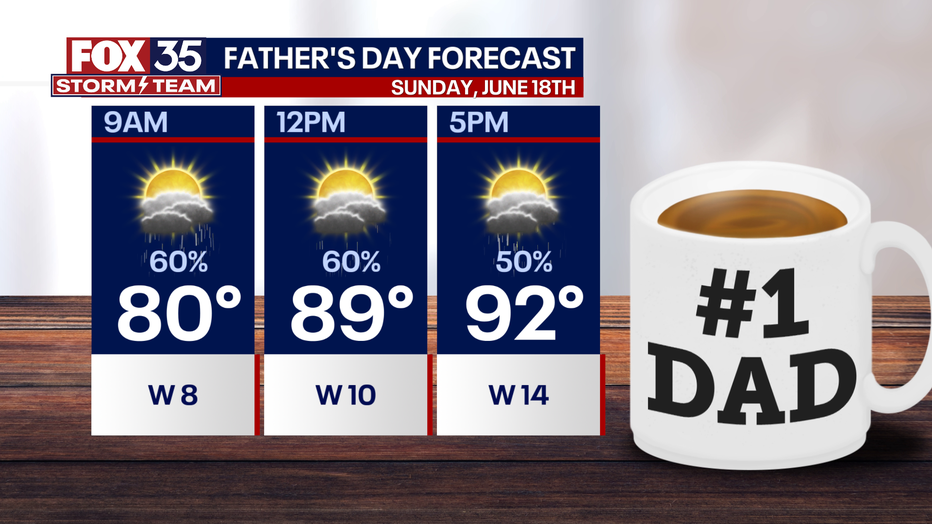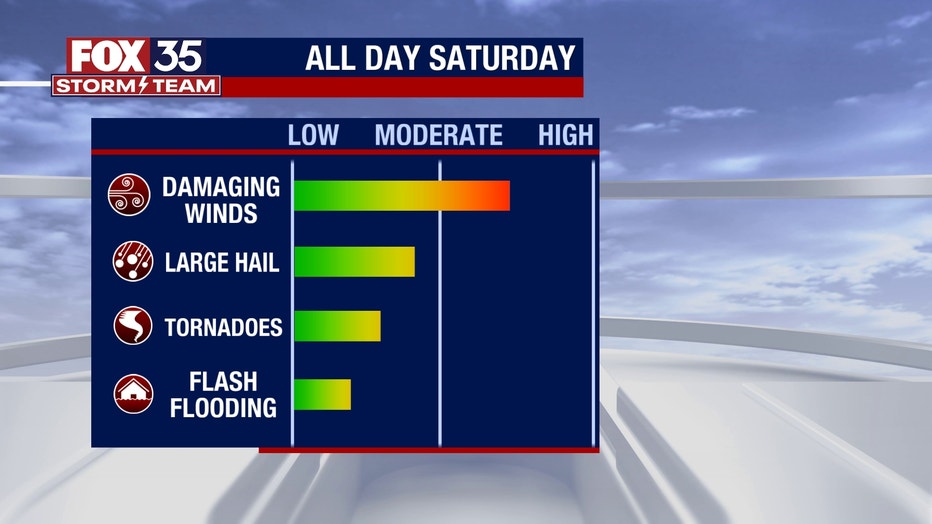 Stay hydrated and download the FOX 35 Storm Team weather app to use our interactive radar feature.
TRACKING THE TROPICS: The FOX 35 Storm Team is monitoring a tropical wave producing an area of disorganized showers and storms near the west coast of Africa. Environmental conditions appear to be conducive for gradual development at 40% chance over the next 7 days.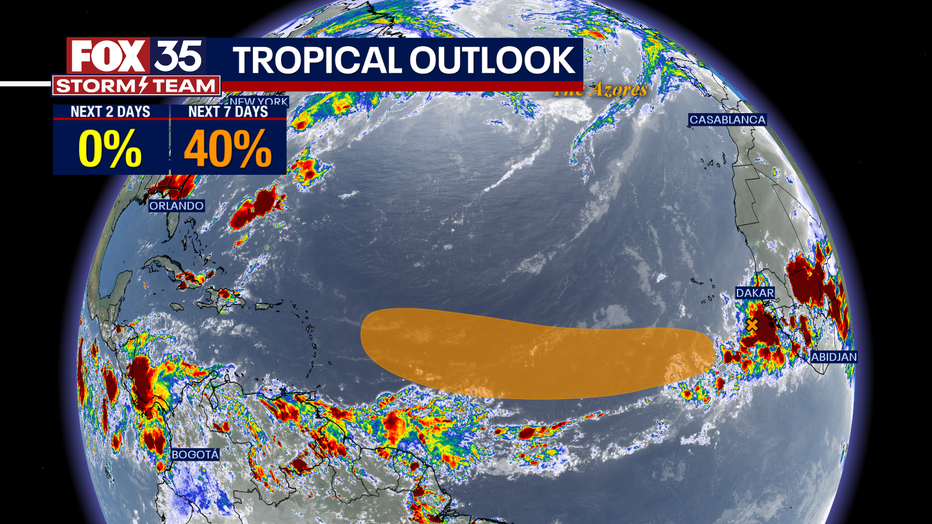 The National Hurricane Center says a tropical depression could form during the early to middle portions of next week. Depend on the FOX 35 Storm Team for your tropical updates.