Orlando weather: Another hot day expected in Central Florida on Friday
ORLANDO, Fla. - Tonight's low: 65 degrees | Tomorrow's high: 89 degrees
Main weather concerns: It's another warm day for Central Florida on this Friday. Afternoon highs in the upper-80s are expected inland, lower 80s along the Atlantic beaches. Outdoor plans today? Consider hydrating and applying a quality sunscreen. Skies remain dry for the next several days. Winds will be out of the south at 10-15 mph.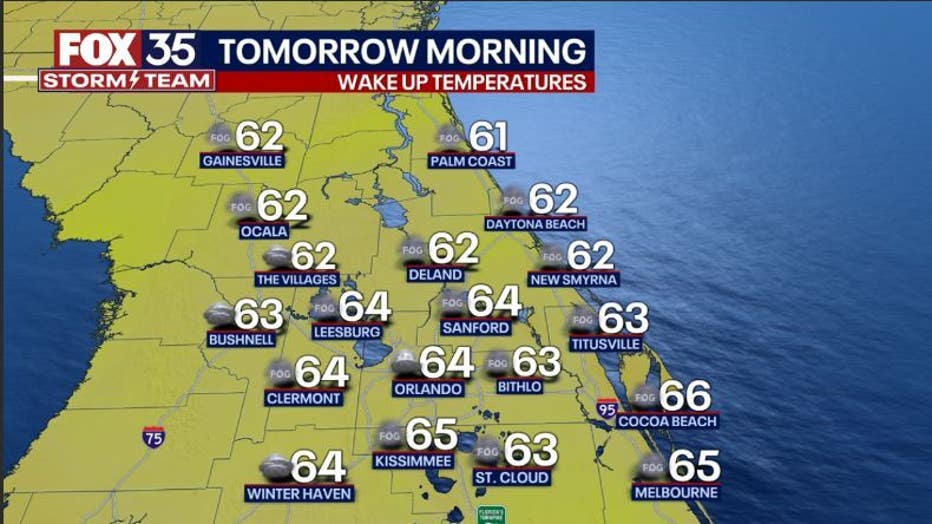 BEACHES:
Fantastic beach weather continues! Highs warm to the low-80s with winds out of the southwest early at 5-10 mph.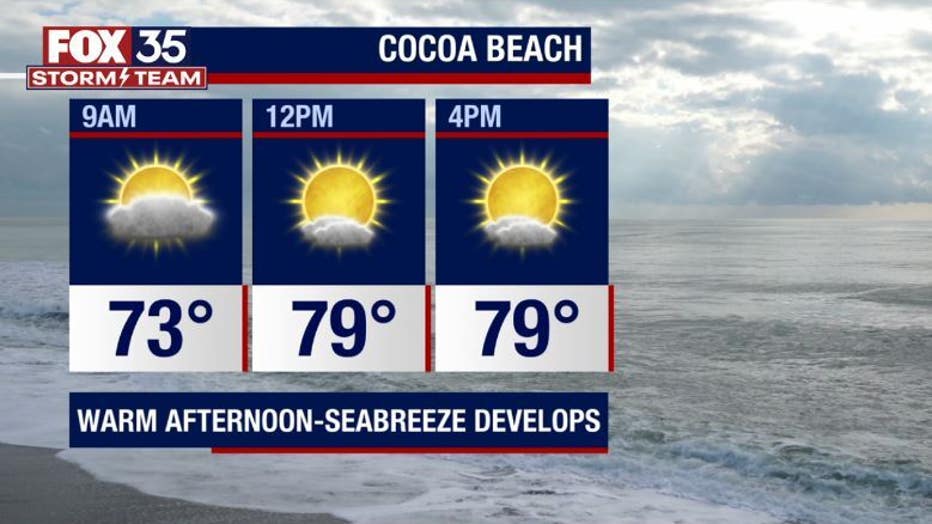 The Atlantic seabreeze develops this afternoon. A low-moderate rip current risk does continue this afternoon so be careful if you plan on getting into the water!
THEME PARKS:
It's a warm day for the parks with above average temperatures this afternoon and plenty of sunshine. Highs warm to near 89 degrees with a high UV Index. Don't forget to reapply sunscreen. Skies remain dry this afternoon.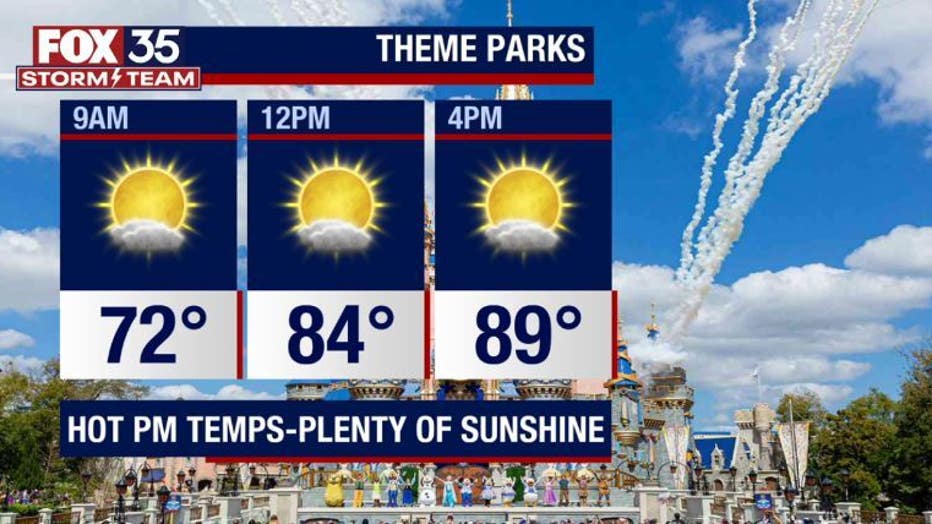 OUTLOOK:
High pressure dominates this week which could bring record-breaking heat in Florida and across the Southeast. A southerly flow will bring afternoon highs in Orlando near 90 degrees on Thursday (previous record of 89 degrees set in 2013).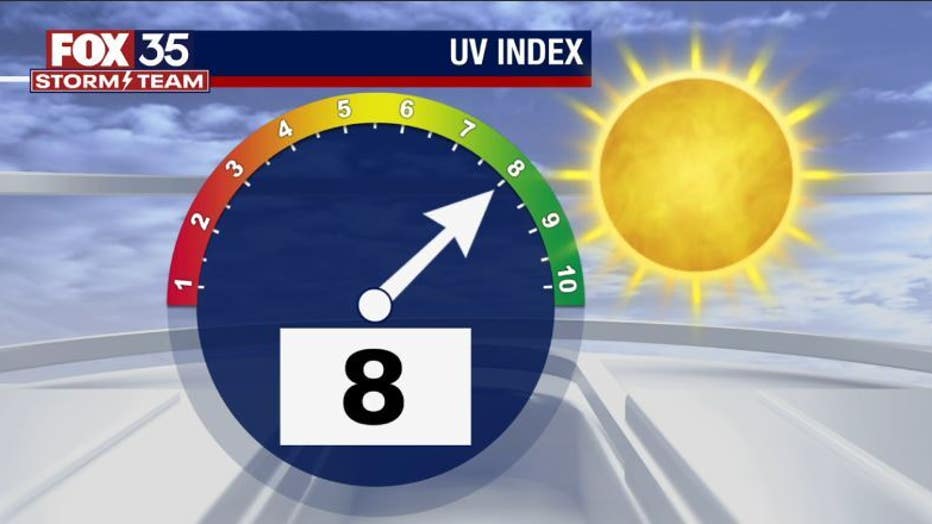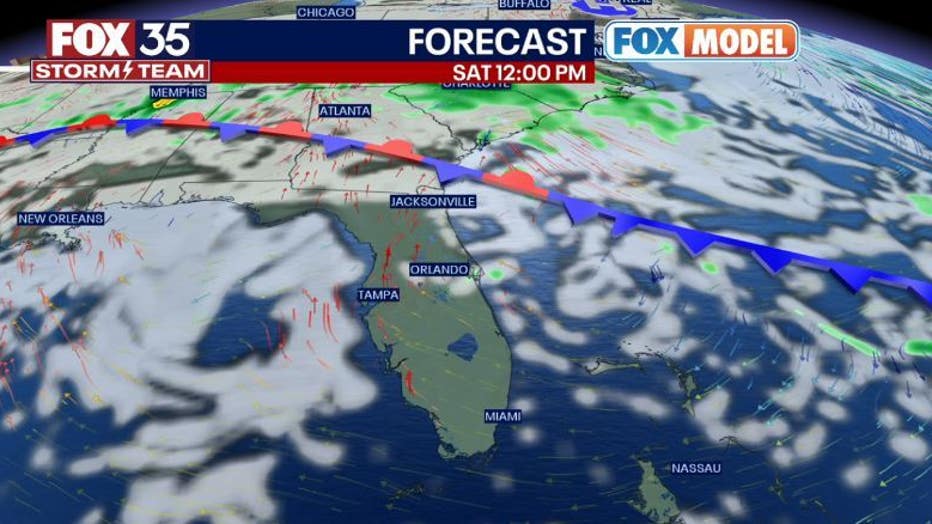 Rain chances remain flat-only trace amounts have been recorded over the last week or so. The weekend brings, warm-dry weather both Saturday and Sunday.