Orlando Weather: Clearing skies after severe threat moves away from Central Florida
Stream FOX 35 News for live updates
The severe weather threat that prompted those severe thunderstorm warnings and tornado warnings early Sunday has moved across Central Florida and to the southeast.
Drier air is now moving into the area, which should make for clearer skies for the rest of Sunday in and around Orlando. 
It will be a windy day with sustained winds ranging from 20-30 mph and gusts up to 40 mph. A wind advisory is in effect until 7 p.m. 
A tornado watch does remain in effect until 2 p.m. for some parts of Florida, though most of those watches have moved out of Central Florida.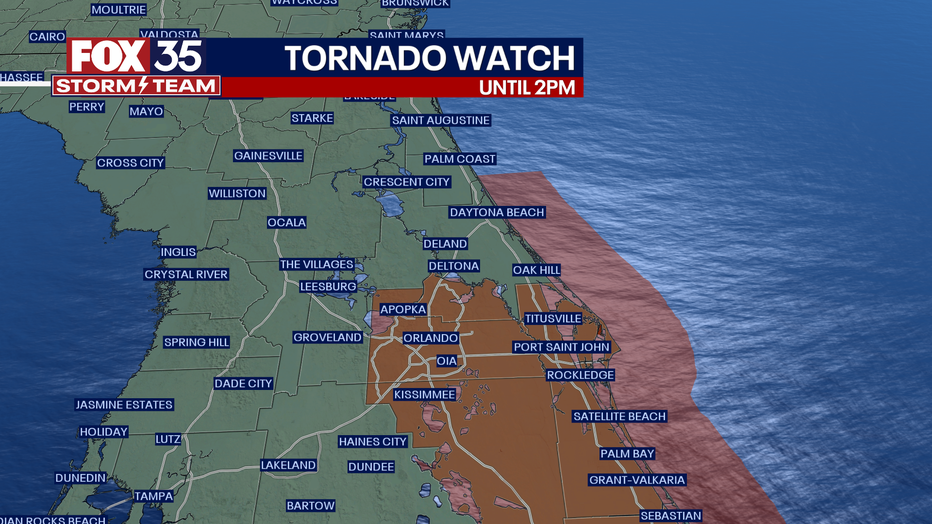 Looking ahead, the FOX 35 Storm Team is expecting a quieter week compared to last week when we had back-to-back days of severe weather.
Temperatures will warm to near 90 degrees by Friday.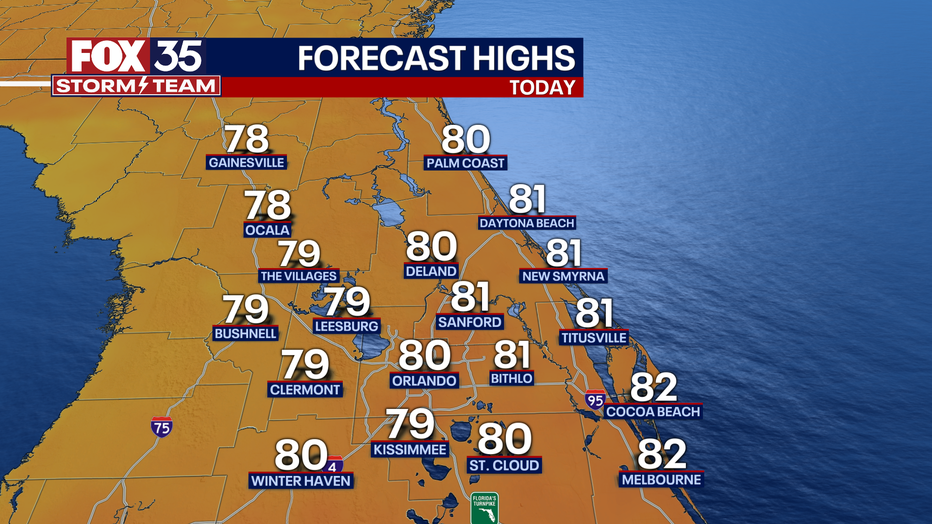 What is the difference between a tornado watch and a tornado warning? 
Tornado Watch: Weather conditions are possible for tornadoes to form.
Tornado Warning: Seek shelter immediately. This means radar has indicated a potential tornado or that a tornado has been seen by a trained spotter.
What should you do during a tornado warning?
Seek shelter indoors immediately
Go to the most interior room on the lowest level of your home or building.
Stay away from windows, doors, and outside walls, and watch out for flying debris.
Do not go under an overpass or bridge.
Follow FOX 35 for the latest weather updates and alerts