Orlando weather: Warmth returns to Central Florida this week
ORLANDO, Fla. - More great weather is on tap for Sunday with dry air and high pressure in control of our weather.
A pleasant night with lows falling into the mid 60s in most areas under high clouds. 
We'll continue to see warmth to begin the week with highs back in the 80s on Monday under partly cloudy skies. 
Another dry front will push through Florida late Monday and bring a change in winds out of the northeast. This will set us up with breezy (to even gusty at times) onshore winds beginning Tuesday.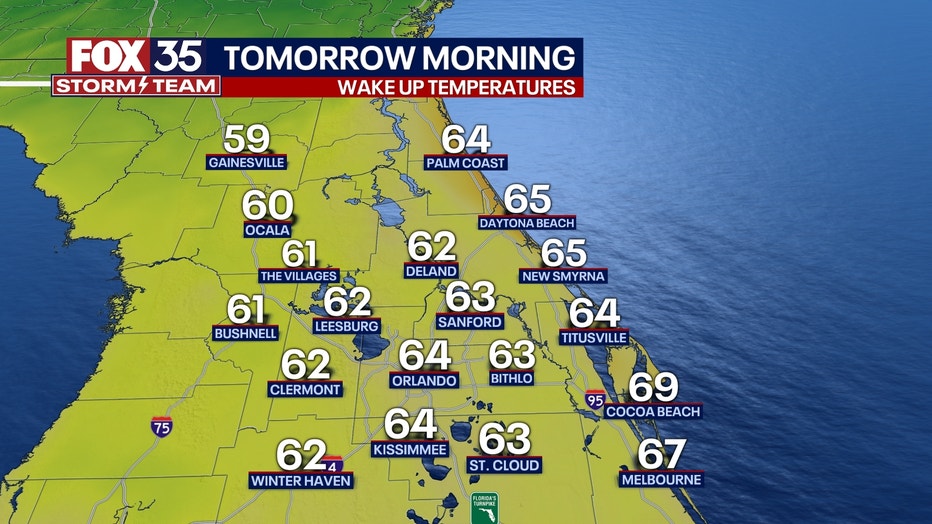 Highs will drop a few degrees area-wide with highs in the upper 70s near the coast to low 80s inland.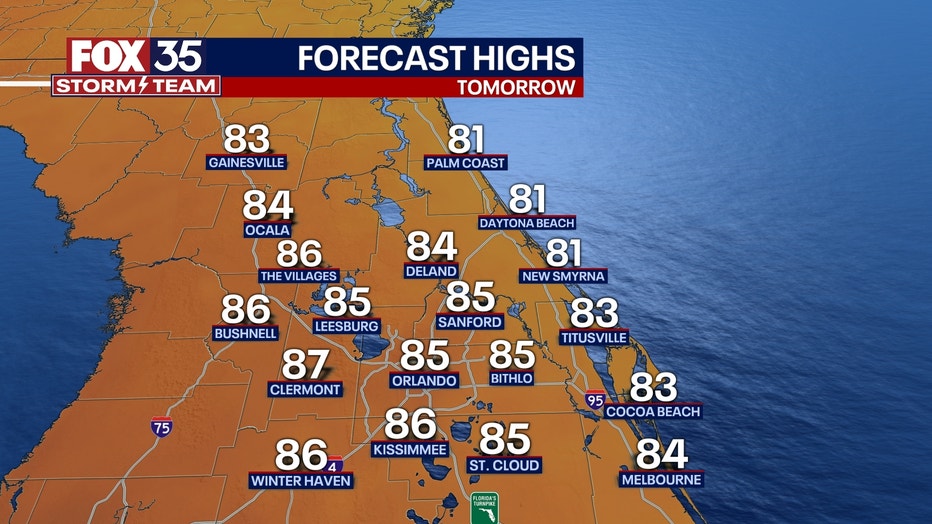 In terms of rain chances, we could see coastal showers beginning mid-week, but overall nothing significant in the forecast for our area. Gusty conditions will also lead to dangerous surf conditions this week with a high rip current risk developing.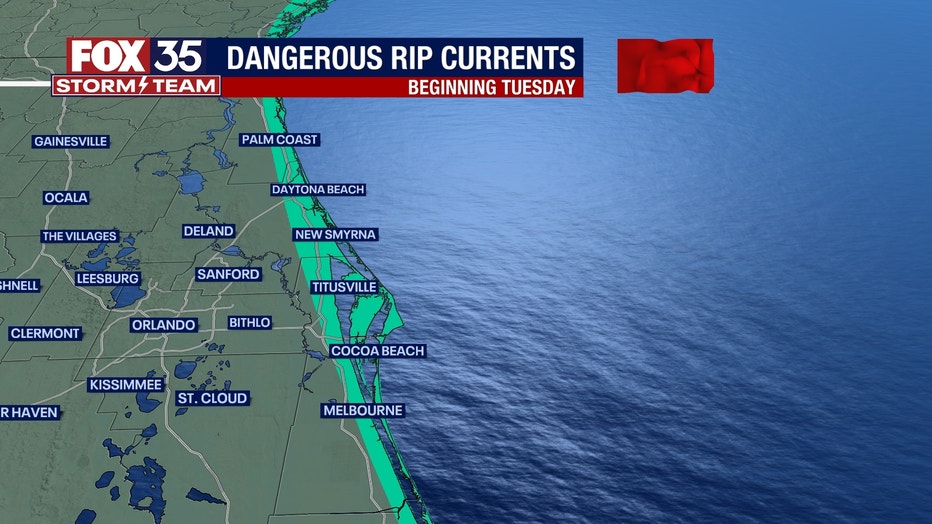 TRACKING THE TROPICS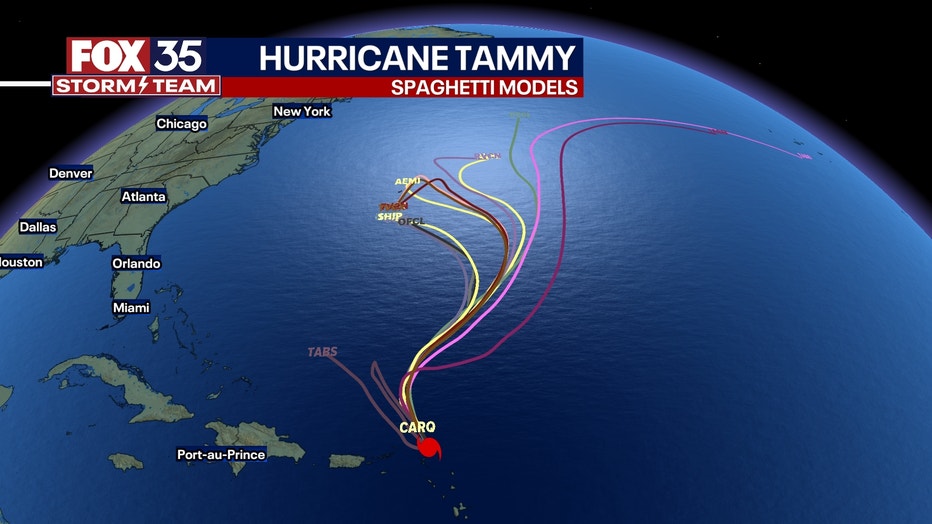 Hurricane Tammy is moving north of the eastern Caribbean islands. It has brought heavy rains and wind this weekend. Tammy is expected to swirl about in the Atlantic this week and be absorbed by a large high pressure system off the East Coast. It is not expected to be a threat to land from here on. Elsewhere, a tropical wave in the southern Caribbean has a 60% chance of development over the next two days.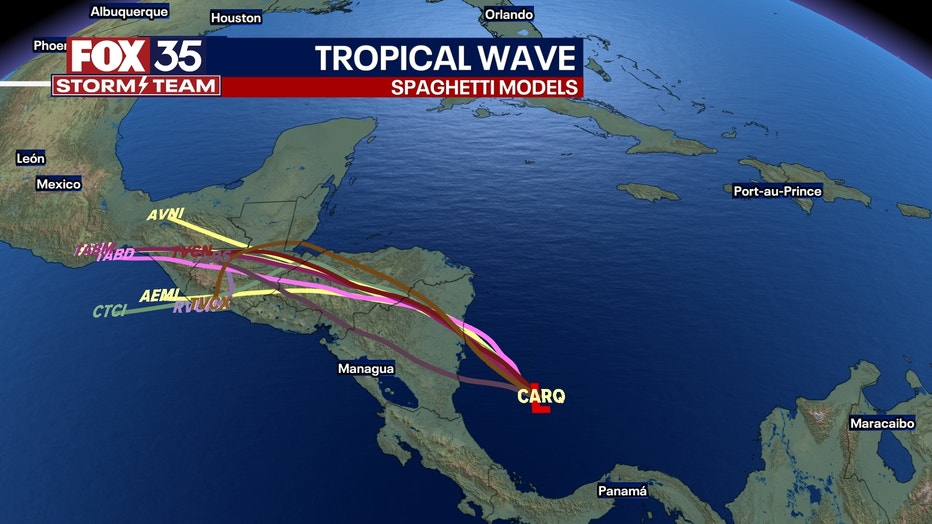 It could become a tropical depression if it remains over warm waters long enough early this week. It is forecast to move inland over Nicaragua and bring them heavy rains.