Oviedo man finds big rattlesnake in backyard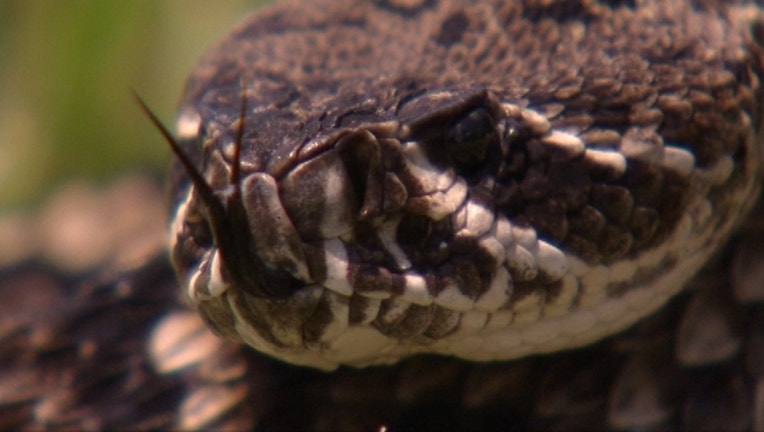 OVIEDO, Fla. (WOFL FOX 35) - Mike Guerrero thought something might be wrong by the way his dog barked in his Oviedo backyard. Once he started looking around, he knew something was wrong. He saw a snake's head and tail sticking out of the grass and slithering along the fence line. He also heard the telltale sound of rattles.
When he got close, he realized it was a large eastern diamondback rattlesnake. So he called trapper Bob Cross from Critter Capture Services. 
------
On the web: www.crittercaptureservices.com