Paralyzed Florida man says Frontier Airlines lost his wheelchair: 'Didn't tell me anything'
ORLANDO, Fla. - An Orlando, Florida man who is paralyzed from the waist down said he has been waiting three days for Frontier Airlines to find his missing wheelchair.
"They lost my chair and didn't tell me anything," 27-year-old Asuanti Forner told FOX 35 News in an exclusive interview.  
He said he has to crawl on the ground to get around because the airline misplaced the wheelchair after he took a flight from Atlanta to Orlando. 
"They told me, 'We don't know where your chair's at.' I'm like, 'What are you talking about? Where is my chair?' I was freaking out a lot because just recently got this chair. It's custom-made for me."
RELATED: Florida woman sues Frontier Airlines for $100M over bag sizes, fees
Asuanti said he has been trying to get answers. 
"Every single time when I tried to call Frontier, they hung up on me or told me they're busy," he said.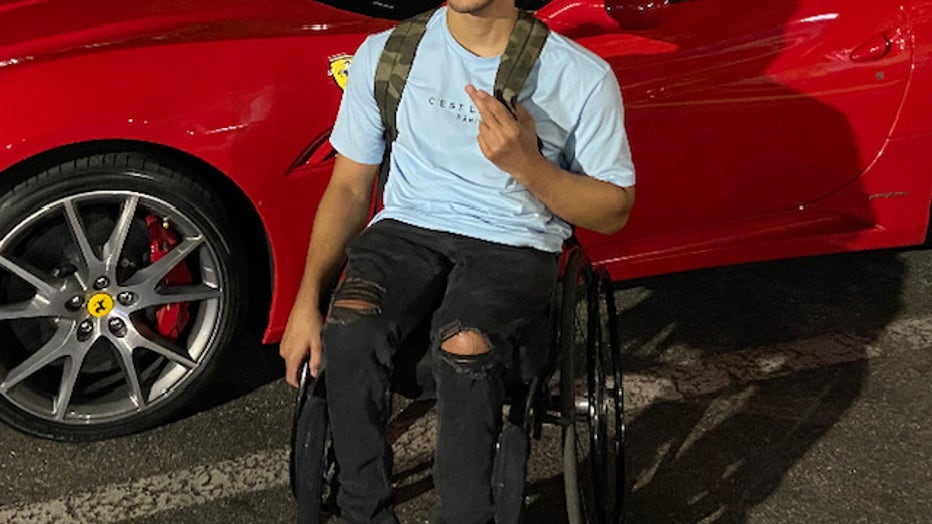 He's not the only one who has a beef with Frontier Airlines. According to the Better Business Bureau, the airline has had more than 5,600 complaints in the last three years.
"Frontier Airlines has an F rating with the BBB, and that is because they have failure to respond to their complaints," explained Rosanne Freitas of the BBB in Colorado. "In the last 12 months 2,850 complaints, and of those, they have failed to respond to over 2,000 complaints."
Asuanti said, "I was very mad. I was very angry. I almost lost my job, to be honest, because of this – because of my attendance."
We reached out to Frontier and while we were at Asuanti's home, someone from baggage claim in Atlanta called. 
"She just said she found my chair," he told us. 
A Frontier spokesperson released this statement, which read, "We regret this unfortunate situation and extend our sincere apologies to the customer. We have located the wheelchair, and we are working diligently to reunite the customer with the wheelchair. We are working to send it via overnight delivery."
"Thank you FOX 35! I appreciate you guys. You guys work fast," Asuanti said. 
He had a message for Frontier workers, saying, "Any type of medical devices should not be treated like luggage. It should be priority." 
Frontier said Asuati's wheelchair should arrive in Orlando at the airport around 1 a.m.  Friday. It will be delivered to Asuati's home after that.