Lake Wales quadruple murder suspect shot, killed by police at Sanford motel, police say
SANFORD, Fla. - A man suspected of killing a woman and her three children in Florida earlier this week was shot and killed by authorities on Wednesday at a motel in Sanford after an hours-long standoff, police said.
In a news release, Lake Wales police said Al Joseph Stenson, 38, fled to the Slumberland Motel in Sanford, Florida, which is about 90 minutes north of Lake Wales and barricaded himself. He reportedly made statements of self-harm, police said.
After hours of negotiations, the barricade ended in an officer-involved shooting, according to Lake Wales Police. Stenson was declared dead at the scene. 
Both the Sanford Police Department and Seminole County Sheriff's Office were on the scene at the Sanford location. Sanford police confirmed shortly before 10:30 a.m. that an officer-involved shooting had occurred, but did not provide any immediate details.
Because of the ongoing investigation, U.S. 17-92 is closed between 27th Street and Park Drive.
Lake Wales police said Stenson shot and killed the four people – a 40-year-old mom, her 20-year-old son, her 17-year-old daughter, and her 11-year-old daughter – in an apartment at Sunrise Apartments on Tuesday, and then ran away. Police had been looking for him and asked the public for help finding him.
Police said a motive in the shootings is not known. Police said Stenson knew the four people but did not elaborate on that relationship.
Police have not released the names of the deceased, citing Marsy's Law. The case remains active and ongoing, police said.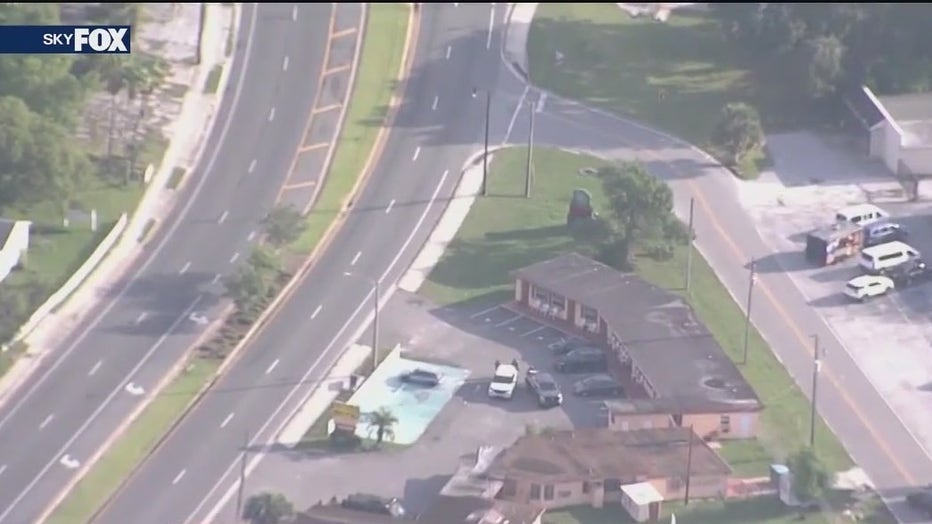 Pine Crest Elementary was placed on a code yellow Wednesday morning – a shelter-in-place order – due to the nearby police activity, a spokesperson for Seminole County Public Schools said in an email to FOX 35 News. 
This is a developing story. Check back for updates.