Photographer Creates Family Photo for Mom Who Was Widowed While Pregnant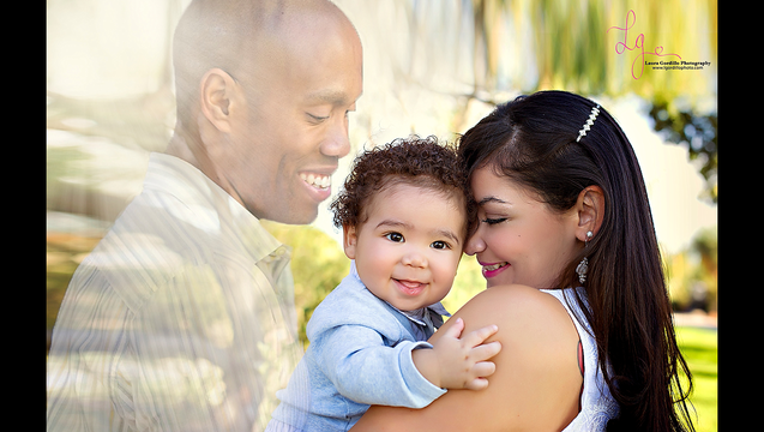 article
PHOENIX, AZ (WTXF)- Thanks to the work of photographer, a widowed mother was able to have a family photo she thought would never be possible.
Stephanie Summers was 5 months pregnant when she lost her husband Taurean in a plane crash last August.
A few months later, Stephanie gave birth to her son, who was named after his father.
As the one year anniversary of her husband's passing drew near this summer, she contacted Laura Gordillo, the photographer who had taken pictures for their wedding anniversary just a few months before Taurean's passing.
Laura writes on Facebook, that Stephanie came to her with an idea. She wanted to take pictures with her son, in the same places she and Taurean took anniversary photos. Stephanie and young Taurean would even match the color schemes of the previous photo shoot.
That's where Laura's talent and passion took over.
She created an image of Stephanie and her son, with her late husband edited into the photo with them.
Laura says she promised Stephanie she would share the image with her before sharing it online, and Stephanie responded to the photo saying she could not stop crying.
Laura writes that she herself was heartbroken," to see what could have been but at the same time I was so happy to execute such a beautiful image for Stephanie and her son."
You can read Laura's full story behind the photo in the post above, and see more of her work on her website.