Photos: Florida trapper wrangles 10-foot gator woman found on her patio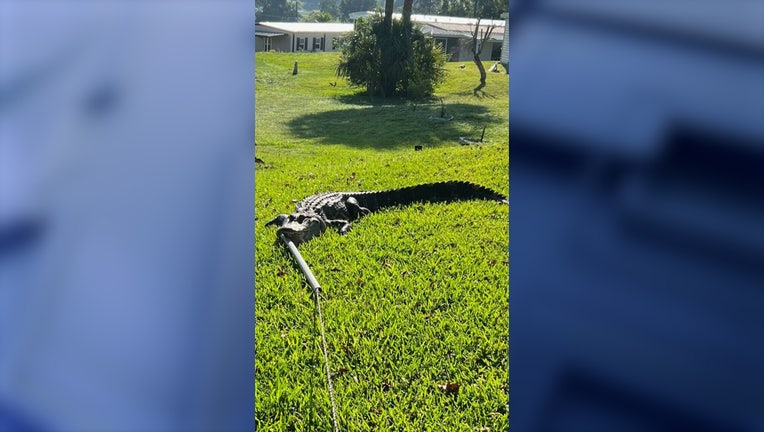 article
APOPKA, Fla. - A Florida trapper captured a 10-foot gator that was hanging out on a woman's back patio. 
Matt Solitro said he was sent to Zellwood Station in Apopka after a woman reported to 911 that a gator was in her backyard. 
Solitro said when he arrived he found the gator pinned against the back patio door. 
He was able to capture it and measured it at 10 feet, one inch. 
The gator had to be euthanized.