Photos of Rainbow Ending at Former WTC Site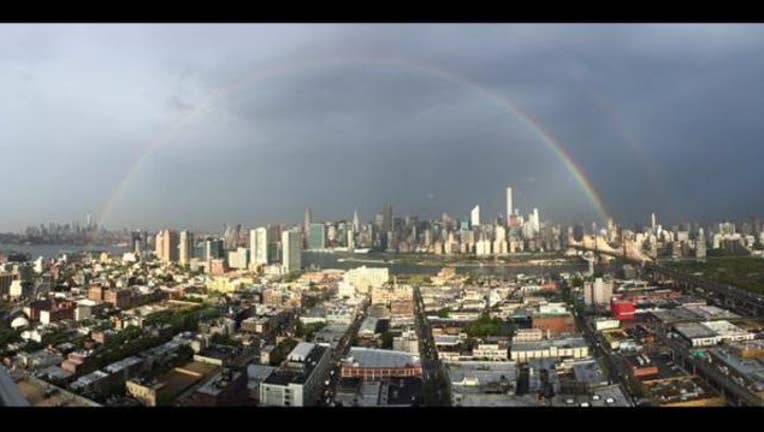 article
NEW YORK - It was an amazing sight Thursday in New York, just a day before the nation marks the 14th anniversary of the September 11th attacks.
Ben Sturner, the founder and CEO of Leverage Agency, caught some amazing photos of a rainbow seeming to end where the former World Trade Center Towers once stood.
The rainbow appears just after 8 a.m. Thursday when Sturner turned his camera to the horizon and snapped the now viral photos.
Many across the nation will be gathering Friday morning to remember the over 3,000 people killed in the attacks.