Pope Francis joins Instagram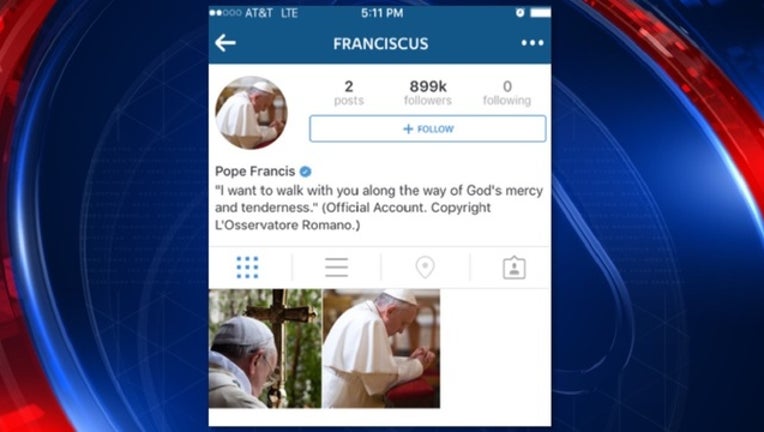 article
Pope Francis has made a name for himself for adapting with the changing times.

Now, the pontiff is making headlines again with the Vatican's announcement that he joined the photo-sharing site Instagram.

Pope Francis previously joined Twitter and now has 8.9 million followers.

The pope took to the social media site to sent out this tweet: "I am beginning a new journey, on Instagram, to walk with you along the path of mercy and the tenderness of God."

Within hours of opening his Instagram account, the pope had nearly one million followers.

His Instagram bio reads: "I want to walk with you along the way of God's mercy and tenderness."

You can follow Pope Francis on Twitter @Pontifex and on Instagram @Franciscus, which is Latin for Francis.