Power outages, trees down in aftermath of storms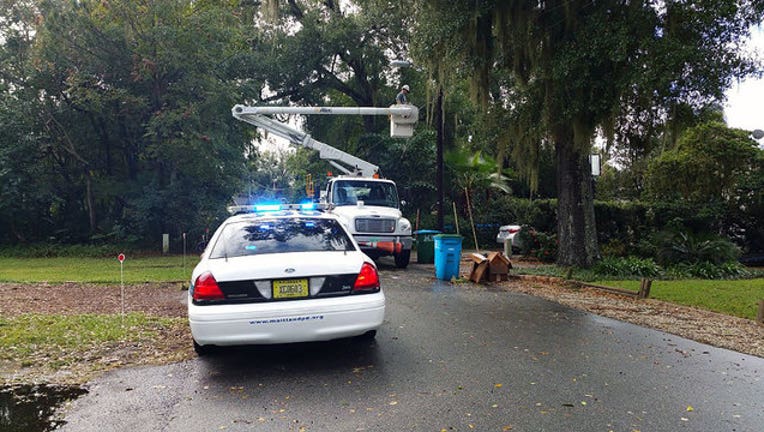 article
MAITLAND, Fla. (WOFL FOX 35) - Severe thunderstorms pounded down on Central Florida on Friday, causing some damage across the region.  Crews were busy repairing power lines as several outages were reported. 
In Maitland, neighbors say a tree limb just missed hitting a car, but took power lines down instead.  "Its crazy , its definitely scary but looks like it got taken care of quickly," said Kaleigh Seidel, who lives nearby.
It was just before noon when heavy rain and strong winds drenched the Orlando metropolitan area.  Along Interstate 4, a semi-trailer truck jack knifed and hit a barricade.  While the cause of the crash is still under investigation, storms slowed traffic most everywhere. 
Maitland resident Steve Weaver said, "I live west of here, and boy, it was about 50 miles per hour [wind] I would say where I was.  It was pretty strong."
Strong enough to knock out electricity to thousands of people in Orange County, as well as  surrounding counties.
Kaleigh feels lucky to have avoided an outage.  "I didn't lose power," he said.
With more storms on the way later this weekend, it makes her think about trimming her trees, just in case. "It makes me want to look at the trees that I have, the trees that are near our house, especially oak trees that have become hollow. I know those are a big risk of falling."
Emergency Management says more storms are expected on Sunday and Monday, but won't be as severe.