'Pretty alarming': New test results from Space View Park worry researchers about water quality
TITUSVILLE, Fla. - New test results from the Indian River Lagoon have environmental health advocates on high alert. 
FOX 35 News first reported on water quality concerns at Scobie Park earlier this summer, and the issue didn't stop there. 
Environmental researchers with Fight For Zero, a nonprofit made up of volunteers dedicated to addressing health and safety issues relating to the environment, were recently at Space View Park in Titusville after the sight and stench had local business owners worried.  
"It was pretty alarming," said Elizabeth Baker who was there late last month testing the water. She remembers the scent being unbearable at the site near the shore full of black sludge and white foam. 
Several local businesses had called the environmental nonprofit because they knew something was wrong in the Indian River Lagoon. 
"We've got to be able to warn people when there's a situation that could impact their health," Baker said. "That is what we're really concerned with." 
The test results from the samples they gathered weren't what they were hoping to see.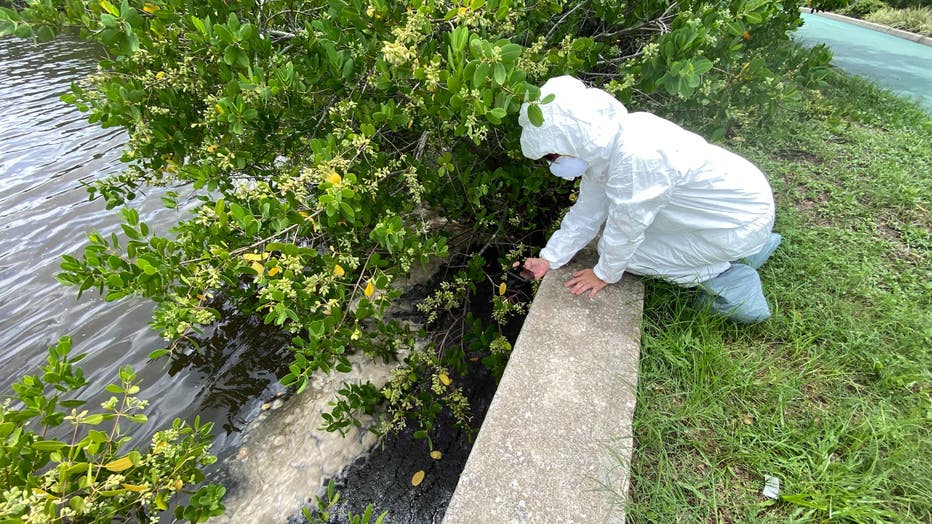 "That test was absolutely overloaded with e. Coli, and we know that is something that comes from sewage," added Baker, who also calls Titusville home. "It's very concerning for all of the people, our visitors even, that come and swim here and fish out of these waters." 
Just down the road from the park, at Indian River Avenue and South Street, work is underway on a $10 million critical infrastructure update to keep waste out of the water.  
"Hopefully, preventing leaks is always the goal," said Kevin Cook who's the public works director for the City of Titusville.
Cook has only been in the role for about three months, and he says transparency and timeliness are top of mind when it comes to water quality.
"A lot of projects have been in the works. They just haven't got off the ground, so now we are starting to push the projects forward," he said. 
The new construction will replace 60-year-old pipes prone to leaks and hopefully take sewage where it's supposed to go.
"Just because you don't see it, just because the winds blowing in the right direction doesn't mean it's not there," Baker concluded.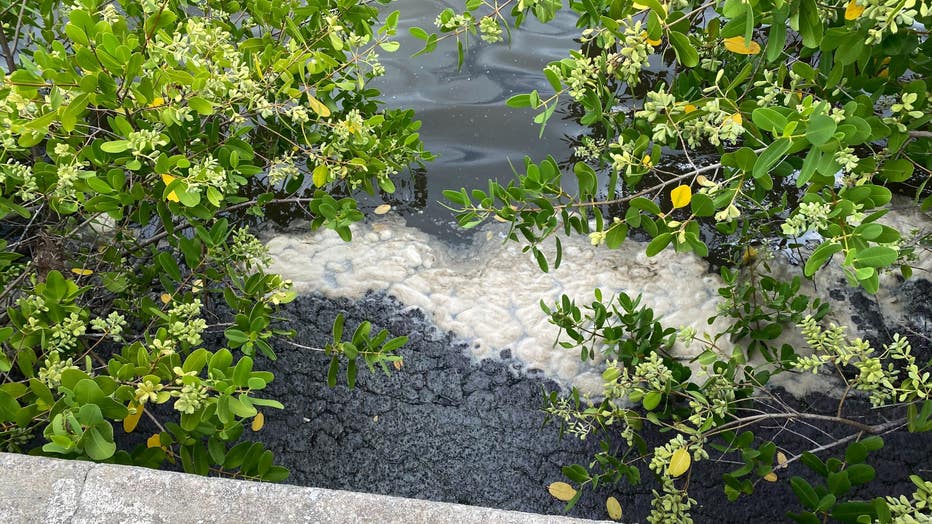 While the water weeks later looks and smells much better than when researchers gathered samples, Fight For Zero is still not convinced the issue vanished. They're still waiting for a few more test results and say, they'll continue to track water quality in the area.