Property tax money could be key in education budget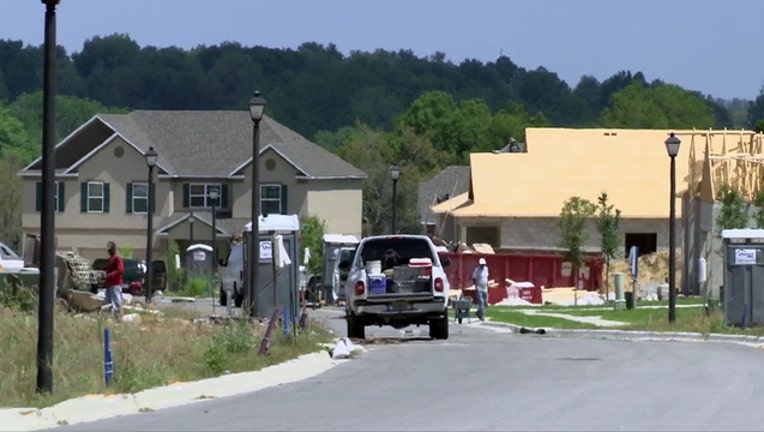 article
TALLAHASSEE, Fla. (NSF) - Education Commissioner Pam Stewart told a Senate budget panel Thursday that funding would be "woefully short" next year if lawmakers do not use an increase in property tax collections to support schools.
Gov. Rick Scott's proposed budget for 2018-2019 includes a $200 increase in per-student funding for the kindergarten-through-high-school system. Scott wants to increase the overall K-12 budget by $770 million, which includes a $450 million increase in "required local effort" property taxes.
While the amount of collections would go up, the school districts would retain the same tax rate. The increase in collections would be the result of rising property values and new construction.
House leaders have successfully opposed using the increase in so-called RLE tax collections the past two years, arguing such a move would represent a tax hike. The projected increases were offset by tax-rate reductions in the last two state budgets, forcing lawmakers to shift other state money into schools to boost funding.
In a meeting of the Senate Pre-K-12 Education Appropriations Subcommittee, Sen. Bill Montford, D-Tallahassee, asked Stewart about Scott's proposal to maintain the RLE rate to provide more school funding next year.
"Should property taxes increase as we expect they will, that allows us to be able to increase this budget to historic levels of state funding, total funding and per-student funding," Stewart said.
Under Scott's proposal, total K-12 funding would increase to $21.4 billion, including $11.9 billion in state money. Per-student funding would increase to $7,497, up from $7,297 in the current year.
"We would find ourselves unable to do that if we did not leave the RLE (rate) at the current level," Stewart said. "And we would find ourselves woefully short because there is not enough state funding to be able to bring those increases."
"Is it safe to say in terms of the K-12 budget if we continue to do what we've done in the last two years we will be in trouble?" asked Montford, a former Leon County superintendent of schools who also heads the Florida Association of District School Superintendents.
"That's right," Stewart replied.
Other elements of Scott's school budget that depend on more money include $198 million needed for a projected increase of 27,000 students next academic year.
Scott also wants an $18 million increase in a program that funds classroom supplies for teachers. Teachers would get $350 a year for the supplies, an increase of $100 over the current level.
Lawmakers will debate the new state budget when the 2018 legislative session begins next month.
Stewart also gave the Senate subcommittee an update Thursday on students who are coming to Florida from Puerto Rico and the U.S. Virgin Islands, where communities were devastated by Hurricane Maria.
As of last week, Stewart said districts had reported 8,960 students enrolling from Puerto Rico and 820 from the Virgin Islands. Overall, Florida has more than 2.8 million students in its 67 districts.
Orange County had the most enrollments with 2,396 students from Puerto Rico and 321 from the Virgin Islands.
Osceola County had the largest percentage enrollment increase at 2.1 percent, representing 1,363 students from Puerto Rico and 21 from the Virgin Islands.
Stewart said the Florida Virtual School, which provides online classes, has had a 5 percent enrollment increase, representing 331 students.
Information provided by The News Service of Florida.