Proposal seeks apology for 'Groveland Four'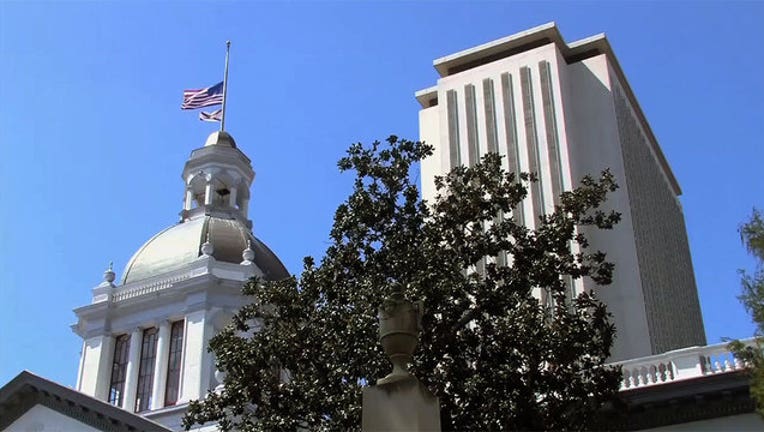 article
TALLAHASSEE, Fla. (NSF) - A House Democrat on Friday filed a proposal that calls for the state to apologize for a "grave injustice perpetrated" against four black men who were accused in 1949 of raping a white woman in Lake County. 
The proposed resolution (HCR 631), filed by Rep. Bobby DuBose, D-Fort Lauderdale, also calls for the governor and Cabinet to posthumously pardon two of the men, Walter Irvin and Charles Greenlee, who spent years in prison. 
The accused men were known as the "Groveland Four," and two were represented at the U.S. Supreme Court by eventual Justice Thurgood Marshall. 
DuBose's proposed resolution points, in part, to a lack of physical evidence and the men's "established" alibis. 
One of the four men, Ernest Thomas, fled Lake County after they were accused of the rape and was shot dead several days later by a posse in Madison County. Greenlee was sentenced to life in prison, while Irvin and Samuel Shepherd were sentenced to death. 
The U.S. Supreme Court in 1951 overturned the Irvin and Shepherd convictions and ordered a retrial. But while the two men were being transported from Florida State Prison to Lake County for a pretrial hearing in November 1951, sheriff's officials fatally shot Shepherd and wounded Irvin in what was purported to be an escape attempt. 
Irvin and Greenlee served prison time but were later paroled. Irvin died in 1970, while Greenlee died in 2012, according to DuBose's proposal. The measure calls on the Legislature to "acknowledge that Charles Greenlee, Walter Irvin, Samuel Shepherd, and Ernest Thomas were the victims of gross injustices and that we apologize to the families of the Groveland Four for all of the aforementioned wrongs and deem the four men formally exonerated." 
The proposal will be considered during the legislative session that starts March 7.
Information provided by The News Service of Florida.