Prosecutors' group: Scott right to take away capital cases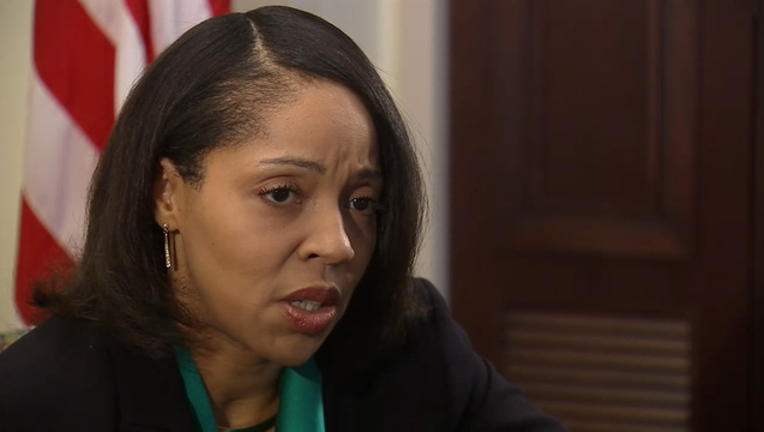 article
TALLAHASSEE, Fla. (AP) - A group of prosecutors Wednesday backed Gov. Rick Scott's decision to strip 23 death-penalty cases from Central Florida State Attorney Aramis Ayala, accusing her of "legislating from the state attorney's office" on capital punishment.
The Florida Prosecuting Attorneys Association filed a friend-of-the court brief in the Supreme Court, as Ayala challenges the legality of Scott's decision to reassign death-penalty cases to Ocala-area State Attorney Brad King.
Scott made the decision after Ayala said she would not seek the death penalty, including in the case of alleged Orlando cop killer Markeith Loyd. Ayala, who was elected last year in the circuit made up of Orange and Osceola counties, maintains that she has broad legal discretion in decisions about issues such as whether to pursue death sentences. Story continues below>>>
RELATED STORIES: 
Florida moves ahead with cuts to budget of State Attorney Aramis Ayala 
Lawmakers call for removal of State Attorney Aramis Ayala  
Ayala speaks to rallies, budget cuts, Soros
Groups rally to support embattled prosecutor Ayala  
21 more cases taken from anti-death penalty prosecutor
ONLY ON FOX 35: State prosecutor explains death penalty stance
Prosecutor will not seek death penalty in any case 
 
But in the brief filed Wednesday, the Florida Prosecuting Attorneys Association rejected Ayala's arguments.
"Specifically, Ms. Ayala effectively abolished the death penalty in the Ninth Circuit by implementing a hard-and-fast rule that removes her decision-making on a case-by-case basis, which is beyond the scope of her prosecutorial independence and discretion," the brief said.
"Moreover … Ms. Ayala is attempting to legislate from the state attorney's office and using her own moral code to make `policy' decisions that ultimately result in the usurpation of legislative powers. As a result, Ms. Ayala's actions violate the separation of powers doctrine within the Florida Constitution, and are both an abuse of discretion and a neglect of her duties."
Information provided by The News Service of Florida.