Florida man attacked by rabid river otter while feeding ducks, officials say
PALM BEACH COUNTY, Fla. - A wild river otter – who later tested positive for rabies – viciously attacked a 74-year-old Florida man while he was feeding ducks at a pond in Jupiter, officials said.
The attack happened last Wednesday, officials said.
The man was reportedly at a pond feeding corn to the ducks, something he does regularly, according to the case report. He turned around to leave when he heard the ducks quickly fly away.
That's when he spotted the river otter by the bank. He slowly backed away, but the otter ran after him, causing him to fall, and attacked him for several minutes, the report said.
David Walesky with Palm Beach County Animal Care & Control said the man received more than 40 injuries, mostly bites and scratches on his legs and arms. 
That man was taken to the hospital and, according to other media outlets, has been released.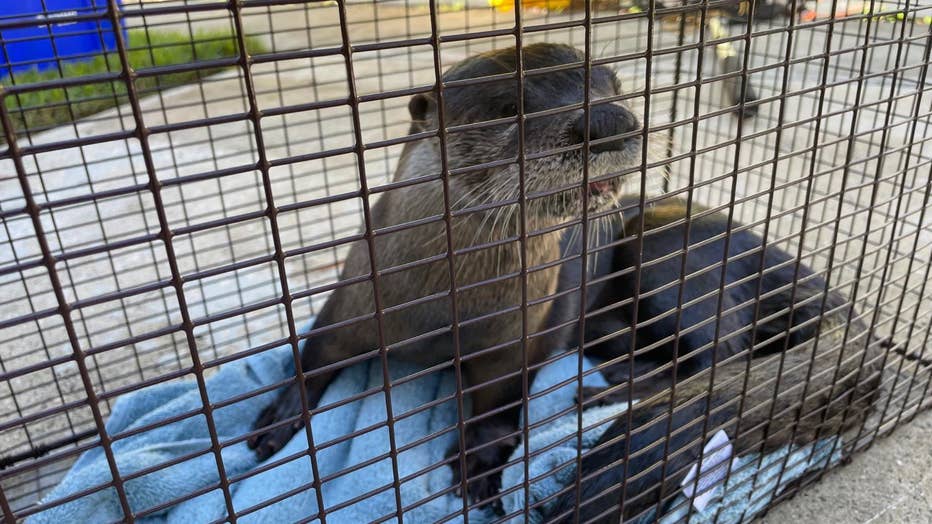 Dog attacked by rabid river otter
Before going after the man with the food, the river otter also attacked a dog.
Walesky said someone was walking their dog in the area when the otter approached and attacked the dog's nose.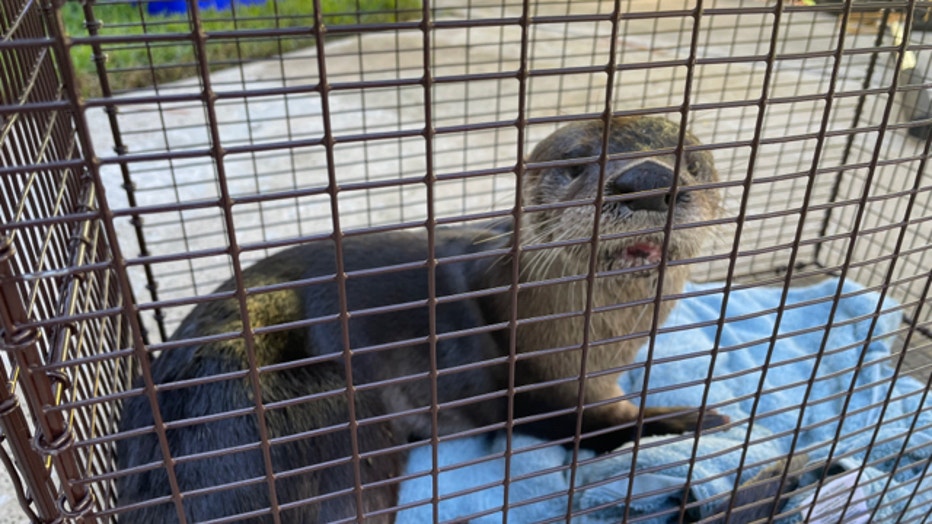 The capture
After the attacks, it's believed that the river otter swam across the pond to the other side where it was getting into more mischief, Walesky said.
He said it somehow became trapped under a recycling bin, where an Animal Care & Control Officer was able to catch it with a net.
According to the report, the otter was alert, active, and considered to be at a healthy weight, but was acting unusual, such as being very active and them very lethargic.
It was ultimately euthanized and tested for rabies, which was later confirmed by the Florida Department of Health.
MORE HEADLINES:
What is rabies?
Rabies is considered to be a deadly, but treatable virus that attacks the central nervous system, according to the Centers for Disease Control and Prevention. It's mostly found in wild animals, such as raccoons, skunks, and cats, but can be spread to other animals, pets, and humans through saliva, most often through a bite.
Rabid animals may show signs of strange behavior, including acting aggressive and biting without reason, or act very tame, possibly drool a lot, according to the Florida Department of Health and CDC websites.
The only way to confirm an animal is infected with rabies is to conduct a laboratory test.
How do you protect yourself from rabies?
Most cases are reported in animals or wild animals, but humans can also become infected.
The CDC and Department of Health recommend vaccinating your animals and pets for rabies, avoiding stray or wild animals, avoid feeding wildlife, and keeping pets on a lease.
What to do if you've been bitten by an animal?
Immediately scrub the wound with soap and running water for 5-10 minutes.
Get a good description of the animal, what it was, where it was, and where officials can find it
Go to nearest doctor or emergency room
Call county health department or animal control
Visit Florida Department of Health and CDC websites for more information on the rabies virus.