READ: Mom's angry note to teacher about Islam assignment goes viral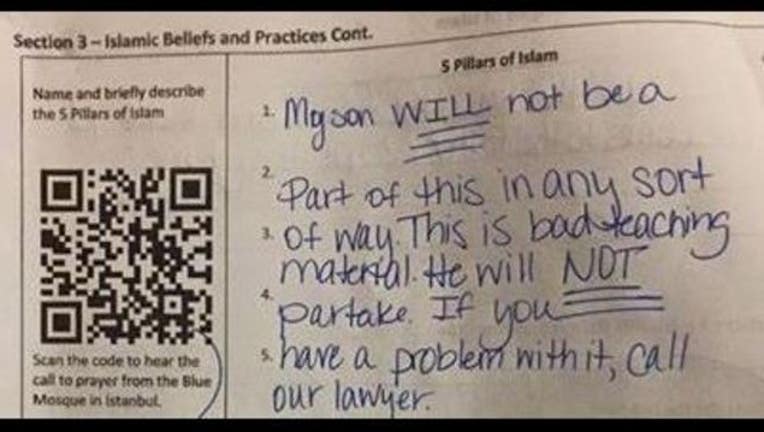 article
A California mother says she refused to let her son complete a homework assignment on Islam, sending back an angry message for his teacher.
Tara Cali, of Bakersfield, uploaded a photo of the worksheet to Facebook, bringing it to the attention of a local news station, KGET-TV. 
The seventh-grade history assignment asked students to name the Five Pillars of Islam and to summarize Islamic beliefs and practices.
It also provided a barcode for students to scan with their cell phone in order to listen to a Muslim prayer online.
The mother wrote on the sheet that her son will "not be a part of this in any sort of way" and directed the school to call her lawyer.