Rendering shows what baby Gabriel would look like today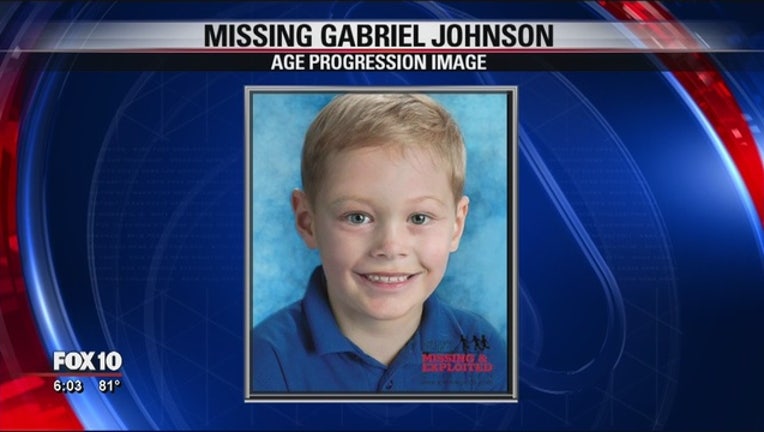 article
PHOENIX (KSAZ) - He vanished nearly six years ago. Now, we're seeing what missing baby Gabriel Johnson might look like if he's alive today.

The National Center for Missing and Exploited Children has developed an updated age progression image of Johnson.

If he's alive, he would be 6-years-old today. He disappeared in December 2009.

Police say his mother left Arizona with him when he was a baby, during a custody dispute with the child's father.
Elizabeth Johnson got out of prison in July 2014 after serving time for custodial interference and unlawful imprisonment.

She apparently never told investigators what happened to her son.

Police say she first told Gabriel's father she killed their son and put his body in a trash bin in Texas.
She then claimed she gave her baby away to a couple in San Antonio.

The boy has never been found.
Online:
http://www.missingkids.com/poster/NCMC/1137894/1