Scott indicates state might help lure Pro Bowl to Orlando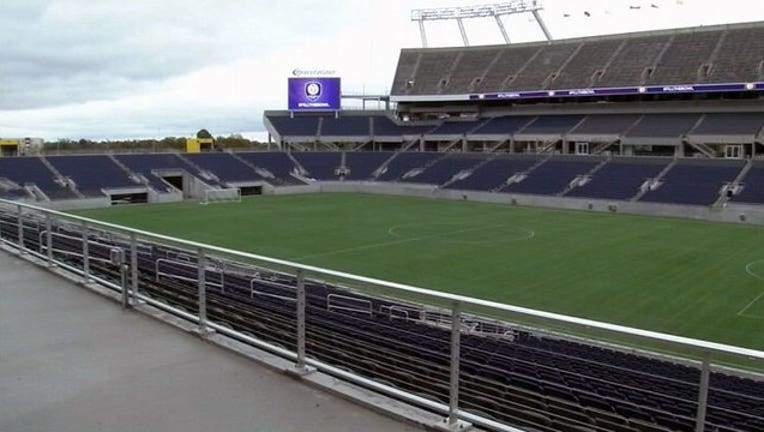 article
ORLANDO, Fla. (WOFL FOX 35) - On a visit to Orlando, Governor Rick Scott would not rule out using state tax dollars to help lure the Pro Bowl to Orlando.  He would not confirm the NFL All-Star game is coming for certain.  So far, only Bloomberg and ESPN have reported the NFL will leave Hawaii for Orlando, beginning in 2017.
Gov. Scott lit up when we asked him about the game though.  "I clearly want the Pro Bowl to be here."  He believes Orlando is the perfect fit for the game.  "People want to come here. We are going to have a hundred, I mean if you look at our tourist numbers just in the first quarter, hopefully we are going to have a 115 million tourists this year. They like our weather. They like our lower taxes.  So I think every major sporting event ought to be here."
The NFL is looking for more money in a three-year deal for the Pro Bowl than what has been approved so far. Orange County is expected to approve $3 million in tourist taxes to lure the game, but the NFL actually wants another $1.25 million for years two and three of the deal -- 500,000  in year two, then $750,000 in year three.
When asked if the state might consider chipping in that money, Mr. Scott did not say no.  "Part of the responsibility of Visit Florida is to make sure any tax dollars, we have to get a return on those tax dollars. We also have money through the Florida Sports Foundation. But all those tax dollars, they have a responsibility to get a return on investment. So we always look at all of the things like that to make sure that we get a return on the investment., but we want to have all of the events here."
An official announcement on the Pro Bowl is unlikely before Orange County Commissioners vote on the $3 million in tourist taxes as an incentive on May 24.