Seminole County school district is the first in the state to try new "Panic Button" smart app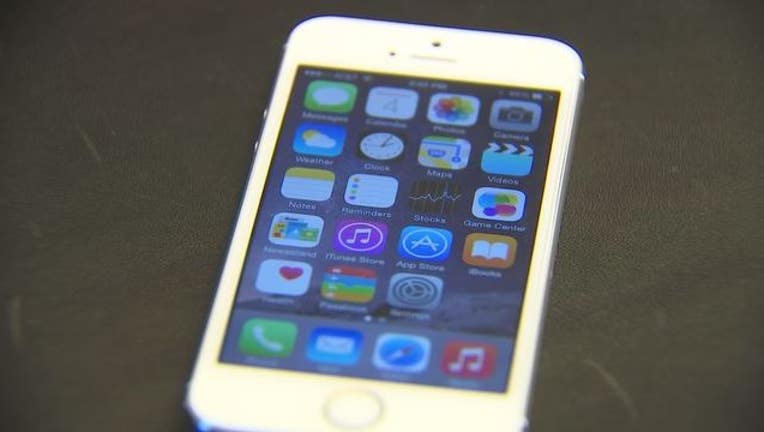 article
SEMINOLE COUNTY, Fla. (WOFL FOX 35) - Help on the way with a touch of a button. The Seminole County School District is the first in the entire state to use the "Rave Panic Button" smart app. The app sends an alert to 911 and schools employees in the case of an emergency. 

This plan has been in the works for months and with school just around the corner, the Seminole County School District is incorporating this new technology as an added layer of protection.

App users can directly connect with 911 in the case of an emergency, sending alerts to school staff at the same time, all with the touch of a button. The app has different functions depending on the emergency, whether you need fire, medical, or police assistance.

"With more and more you see these things every day, there's a bomb threat or a gun threat and there's real world situations like this and so we take these things very seriously, so any tool or any asset that we can have at our disposal to help combat that, help make our schools and campuses safe, not for just our students, our faculty, our staff, and the community as well the better we are," said the Seminole County School District Spokesman Michael Lawrence.

Todd Miller is the developer of the Rave Panic Button and the VP for Public Safety Service at Rave Mobile Safety. He explains using the app is pretty easy.

"With the Rave Panic Button, as soon as the 911 call is being made, we are also at the very same time notify on site personnel so they can go to lockdown, get shelter in place, they can evacuate, or they can stay away from the area," said Todd Miller over the phone.

Miller said it's a quiet way to alert law enforcement about an active danger at the school.

"An offender would not even know there's an open line of communication where the good guys are listening in to what's actually going on and the bad guy doesn't even know it," said Seminole County Sheriff Dennis Lemma.

Right now, Seminole County deputies are running drills in schools with the app making sure cell signals are strong at each campus. They're also collecting key information specific to each campus so the app can work successfully.

"Our schools are safe but we wanted to incorporate technology to ensure that we're using all that we can to ensure that we have those high standards necessary, so this app was a natural selection," said Sheriff Lemma. "We have always had great success by anticipating what lingers around the corner tomorrow."

The district said the app costs about $65,000 to maintain a year, that's about a thousand dollar cost per school building. It's free for school employees to download. The first day of school in Seminole County is August 10th.