Several injured after Amtrak train derails in Lakeland in crash involving semi-truck: Sheriff
ORLANDO, Fla. - An Amtrak train derailed in Lakeland, Florida on Friday evening after a crash involving a semi-truck, first responders said. 
The Amtrak train was traveling from Miami to New York and had been traveling east after a stop in Tampa. There were 163 passengers on the train and a crew of 10. Two men were in the semi-truck. Seven passengers were taken to the hospital with minor injuries, the Polk County Sheriff's Office said.
At about 7:06 pm, deputies were dispatched to the scene, along with Lakeland Police Department and Lakeland Fire Department. Officials in Lakeland said the crash involved the train and a car transport off of East Memorial Boulevard and North Canal Avenue. 
A view from SkyFOX showed the area taped off as first responders work in the area.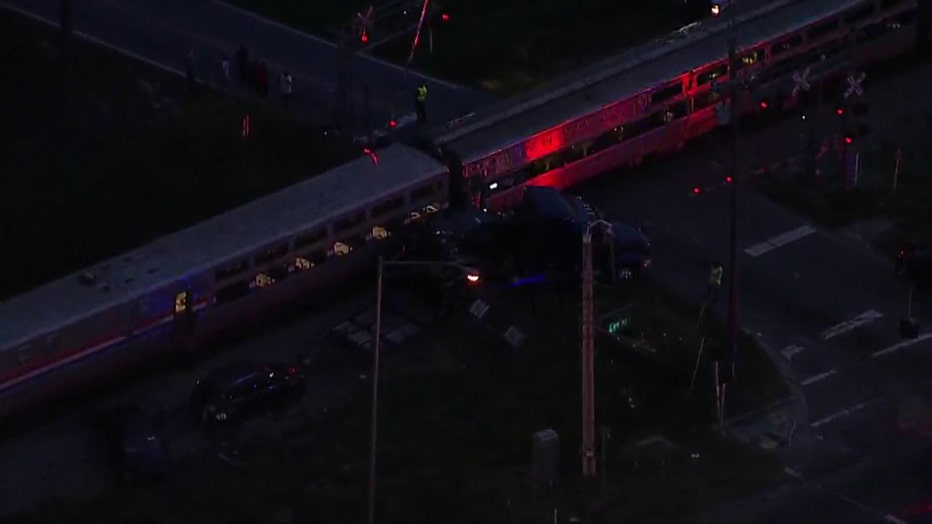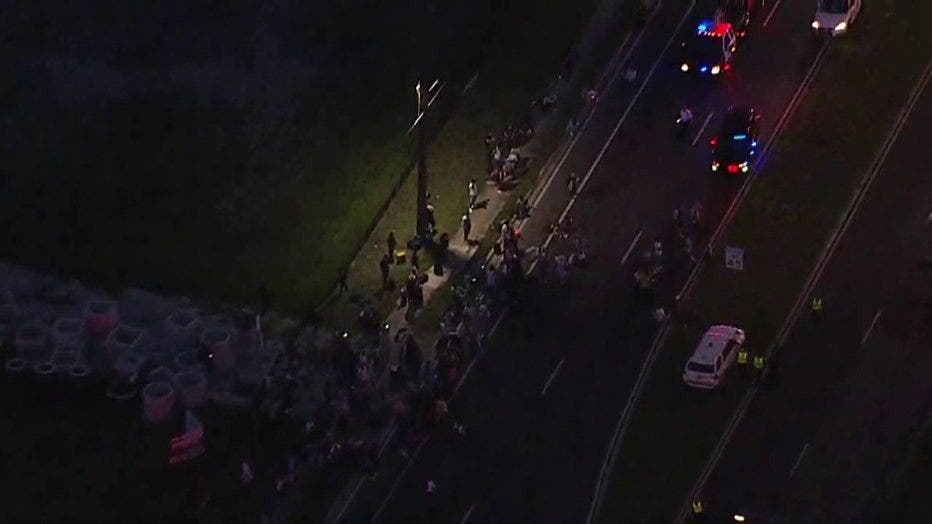 Those who were onboard the train when it derailed are being moved to another location while crews work in the area, according to first responders. 
A fuel leak from the train engine is also being tended to. More information is expected to be released sometime on Saturday, the sheriff's office said.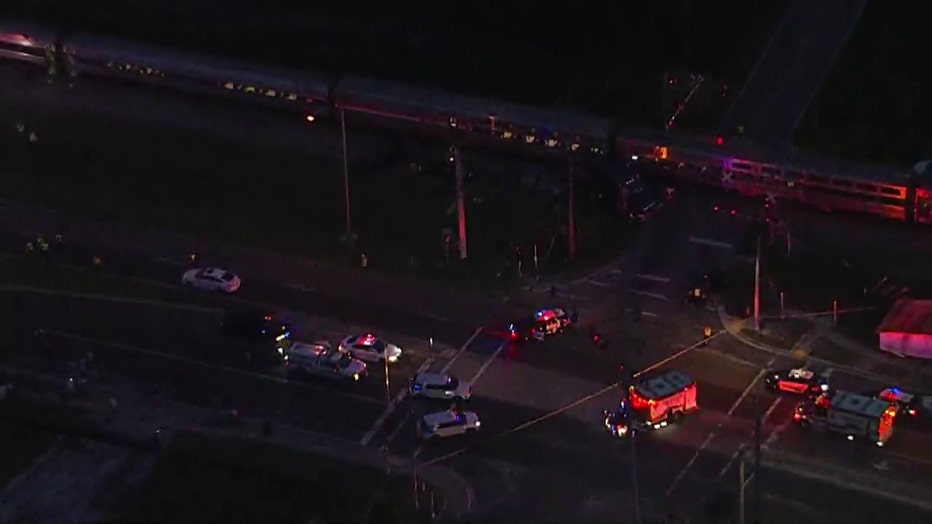 This has and could continue to interfere with traffic on eastbound US 92 until clean-up is complete, officials added.