Shakeira Rucker missing: Estranged husband 'person of interest' in Winter Springs mom's disappearance: police
WINTER SPRINGS, Fla. - The estranged husband of a missing Winter Springs woman has been officially declared a "person of interest" in her disappearance, according to the Winter Springs Police Department.
Shakeira Rucker, 37, has been missing since Saturday night, Nov. 11, when she was last seen leaving her Winter Springs home around 7:30 p.m., according to police. Her family believes that she left with her estranged husband, Cory Hill, 51, though it's not known where they went.
On Tuesday afternoon, Winter Springs Police Captain Doug Seeley told FOX 35 that Hill, who was arrested Monday on several attempted murder charges in an unrelated case out of Orange County, was seen on surveillance video with Rucker at a restaurant in Polk County on Saturday night. Because of that, Hill is now considered a "person of interest" in her disappearance.
"That's what has made him a person of interest in the case now, because we see that they were together that night," Seely said. "We're trying to work as diligently, as quickly as possible, putting all this together. We understand time is of the essence."
He said detectives attempted to talk to Hill about Rucker's disappearance at the Orange County Jail, but he refused to talk with them, leading them to name him a person of interest. He has not been named a suspect and has not been arrested or charged with anything in Rucker's disappearance. However, Hill is facing four charges of attempted murder in connection to a shooting in Orange County on Sunday, November 12 – the same day Rucker was reported missing.
No other details on the case were immediately available.
Here's what we know about Shakeira Rucker's disappearance
Family members told police that Shakeira Rucker, a mother of four, was seen leaving her Winter Springs home around 7:30 p.m. on Saturday, Nov. 11. They believe she left with her estranged husband, Cory Hill, though it's not known where they went.
Rucker has not yet been found.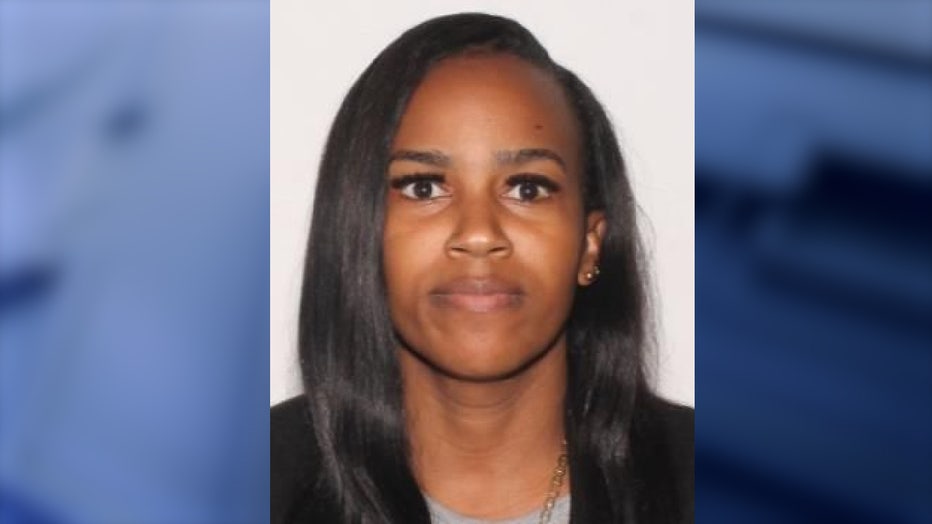 Photo via Winter Springs Police Department
Her mom, Elaine Rucker, told FOX 35 that Shakeira sent a text message to her daughter that she was on her way home and had food for them. However, hours went by and Shakeira had not yet made it home, Elaine said.
Rucker's daughter then called Elaine, her grandmother, who then called Hill. He reportedly told them that he had already dropped Shakeira off and did not know where she was.
"Yes, she's out there somewhere, yes," Elaine told FOX 35 on Tuesday, though she said she wasn't sure if her daughter was alive or not. 
"We need a location, a pin drop, something," said Rucker's youngest brother, Clarence Thornton. "Because right now we don't know anything." 
According to Thornton, investigators told him Rucker's phone last pinged near a restaurant close to his home.
"The place she went to, I told her about that place, and she loves that place," Thornton said.
"[Her] daughter got a text at 6 o'clock… 6:30 in the morning, saying, 'I'm on my way', and she never came. [It] could have been from him, could have been from her… we will never know," Thornton said.
Thornton is just hopeful Hill will start cooperating with law enforcement.
"Tell us something, you know? If you really loved and cared about her, tell us something," Thornton said. "Don't let it end like this. It won't end like this; we're going to make sure it doesn't end like this."
The Orange County Case
According to the Orange County Sheriff's Office, detectives responded to a report of a shooting on Sunday morning, Nov. 12, on Holly Creek Road. A woman told detectives that Hill approached her and her family with a gun and started shooting.
No one was injured and Hill allegedly ran away before detectives arrived. He was located in Mount Dora and arrested by police there, OCSO said. 
He was booked into jail on two counts of attempted first-degree murder and two counts of attempted second-degree murder, according to online court records.
This case is unrelated to the disappearance of Rucker, police said.
"He was trying to kill me," Angel Milligan told FOX 35 on Monday night.
According to Milligan, she and Hill used to date, and they lived together. Milligan said she broke things off in September, after speaking with Rucker. 
"She's like, 'Hey, do you know he's married?', I'm like, 'no, all I know is so far he's telling me he's out of town at work'," Milligan recalled.
Milligan said she filed an injunction against Hill, so she was surprised to see him at her house on Sunday, November 12. Her surprise turned to terror when she said he pulled out a gun.
"He said, 'Don't run now'… that was the first words out of his mouth, 'Don't run now'… and at that point, I went to turn my back to run in the house and all you hear is gunshots," Milligan said. "I felt the wind of like two of them graze past my face as I'm running."
Photos of the scene shared with FOX 35 show bullet holes in the walls and a smashed window.
Cory Hill was arrested earlier this week after he allegedly shot at a woman in Orange County, officials said. These photos, provided to FOX 35, are off the Orange County scene. That case is unrelated and separate from the search for Shakeira Rucker in Winter Springs.  (Photos shared with FOX 35 )
"Why? That's all I really want to know," said Milligan. "Why?"
News that Rucker was with Hill, less than 24 hours before bullets started flying through her front door, left Milligan with an uneasy feeling. She said she hopes Rucker is found safe, but fears the worst.
Anyone with information on Shakeira Rucker's whereabouts is asked to contact investigator Tracy Fugate with the Winter Springs Police Department at (407) 327-6561 or tfugate@winterspringsfl.org or call Crimeline at 800-423-TIPS (8477).