Space Coast has eye on California sky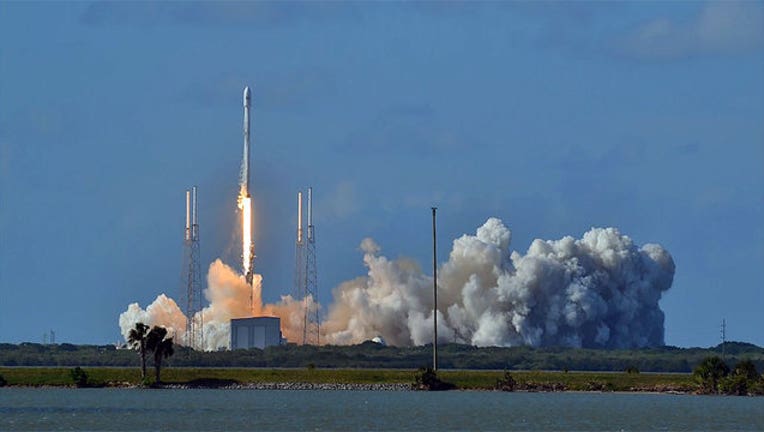 article
TALLAHASSEE, Fla. (NSF) - Space Florida is rooting entrepreneur Elon Musk gets off the ground in California as soon as this weekend.
Musk's Falcon 9 is targeting a return to flight Sunday from Vandenberg Air Force Base, marking the first launch for SpaceX since one of the company's rockets exploded Sept. 1 during preparations for a static fire test from Launch Complex 40 at the north end of Cape Canaveral.
"Once they validate their corrections and repairs, and whatever modifications they felt needed to be made, and the FAA signs off … once that is done they'll be back in business and that will be good for us here in Florida and it won't be much longer before they're launching from here," Dale Ketcham, Space Florida's chief of strategic alliances, said Tuesday.
Launches, even unmanned commercial vehicles, mean tourists to the Space Coast and business throughout Cape Canaveral.
SpaceX, which uses a U.S. Air Force facility for its Florida launches, announced Monday that a four-month investigation into the September explosion put the fault on a system using cold helium gas to pressurize propellant tanks filled with super-chilled liquid oxygen.
SpaceX said in a statement on its website it intends to redesign the tanks.
If the upcoming launch in California is successful, SpaceX may be able to send an unmanned cargo ship to the International Space Station from the cape before the end of January.
Space Florida, the state's quasi-governmental agency created to expand the state's space industry, lost out to Texas in 2014 as Musk sought a location for what is to be the world's first private launch facility.
But Space Florida, which generates revenue through the management of a former Shuttle Landing Facility at Kennedy Space Center as a testing ground for new companies and technologies, views the anticipated return to flight by Musk's Falcon 9 as boosting efforts to expand the use of launch pads at Cape Canaveral.
"Florida has a major stake in their success, because they are one of, if not the, industry leader in terms of the number of launches," Ketcham said.
Space Florida officials have discussed a desire for the cape to handle over 100 launches a year.
Among the current targets, the Space Florida Board of Directors reaffirmed last month support for a deal that would extend a $1 million line of credit to what had been an unidentified company labeled Project Ice.
During its Dec. 16 meeting, board member Jason Steele advised his colleagues of the need to fully disclose the contract details as they become available due to the political focus in Tallahassee on undisclosed information at public-private agencies.
Within a week, Florida Today confirmed that Project Ice was Silicon Valley-based Made in Space, which intends to manufacture advanced fiber-optic cable aboard the International Space Station. The belief is that the space-made cables will have fewer impurities --- resulting in faster transmission rates --- than those produced on Earth.
Information taken from The News Service of Florida.