State colleges seek construction dollars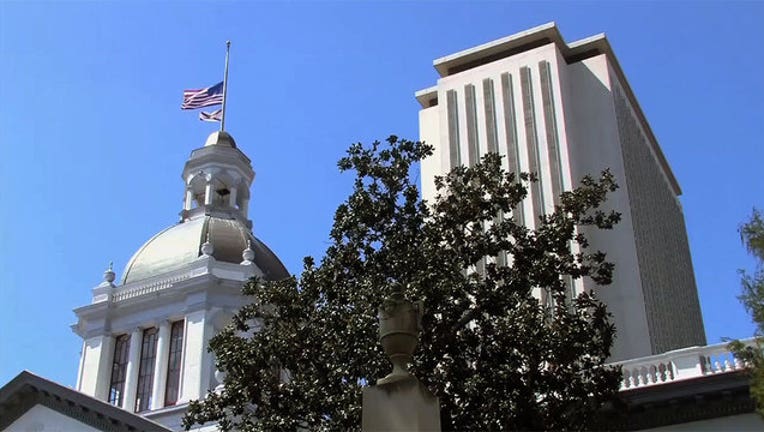 article
TALLAHASSEE, Fla. (NSF) - Florida state colleges during the upcoming legislative session want lawmakers to consider a three-year list of $167 million in construction projects.
The three-year list of Public Education Capital Outlay projects is part of an overall list of $626 million in projects for the 28-school system, which handles about 780,000 students a year.
Madeline Pumariega, chancellor for the state colleges, said the construction list was based on a number of factors, including the colleges' priorities, how effectively the schools were using existing space and if the projects involved high-priority areas such as science, technology, engineering and math programs.
"The list reflects that," Pumariega said. "But the need is there."
The Public Education Capital Outlay, or PECO, program also provides construction funds for the state university system and the K-12 system, which will also be seeking millions of dollars in funding in the next budget.
PECO funding declined in the aftermath of the recession, reaching a low of $73.5 million in 2012. This year, lawmakers approved $625 million in school construction, which was bolstered by $275 million in bonds. It was the highest amount for the program since the fall of 2010 and the first time PECO bonds had been issued since 2011.
"I think our colleges have done a great job of stretching the existing dollars," Pumariega said.
New Senate President Joe Negron, a Stuart Republican who has made higher-education improvement a top priority for his presidency, has said PECO bonding remains a possibility for the next budget, although borrowing will continue to face scrutiny from Gov. Rick Scott. The legislative session starts in March, with a new budget taking effect July 1.
Sen. Bill Galvano, a Bradenton Republican who is chairman of the Senate higher-education budget subcommittee, said Wednesday he expects a robust school construction program to be part of Negron's overall higher-education plan.
"As least from the university and the higher ed standpoint, part of creating that pre-eminence and creating excellence means we have to have the facilities," Galvano said.
Negron has also said he wants to fund renovation projects at universities to improve existing buildings and infrastructure, such as utilities. In the current budget, lawmakers set aside $248 million in maintenance and renovation funding, with $36 million going to state colleges and $62 million to universities.
The state colleges' request for $167 million in projects over the next three years is in line with the $176 million in college PECO projects in the 2016-17 budget. Scott vetoed $37 million in college projects, including $14.9 million for an innovation and technology center at Eastern Florida State College and $11 million for a performing arts-education project at Pasco-Hernando State College.
Scott vetoed the Eastern Florida project because he said it wasn't on the college system's PECO list, underscoring the importance of the list. He vetoed the Pasco-Hernando project because he said it wasn't an immediate priority for the school.
The top-ranked project on the new list is $5.3 million for remodeling classroom, laboratory and office space at Seminole State College of Florida's Sanford-Lake Mary campus. The largest project on the first-year portion of the list is a $19.59 million classroom building at Pensacola State College.
Other major projects on the three-year list include $21.7 million for a dental-medical technology building at Palm Beach State College, $19.8 million for an industrial-tech facility at Indian River State College, an $18.7 million math-science-auditorium facility at Florida Gateway College and a $22 million classroom-laboratory-library facility at Santa Fe College.
The three-year priority list has 14 projects, totaling the $167 million.
Beyond the three years, there are another 47 college construction projects, totaling $459 million. Some of those projects could end up in the final budget, although a new House budget procedure could complicate that possibility.
Pumariega said the projects on the $167 million, three-year list should meet the House definition of expenditures being recommended by an agency and would not be defined as special projects.
But the additional 47 projects would likely fall into that category, meaning colleges wanting to advance those projects would have to find House members to file separate bills to keep those projects under consideration in the House.
Information provided by The News Service of Florida.